Did you know that building a WISP Network requires long term vision? You have to think about where you see yourself and your business in 5 years... even 10 years from now. You should calculate and weigh each business decision relative to those goals. Having that vision now will help you to adopt a realistic perspective on the initial investments and others required over time.
Don't know where to start in forming that "future" network of yours? You're not alone. We've interviewed CEOs, Presidents, and Owners of some of the most successful WISPs in the industry to see how they thought about their network from day one.
From our many interviews, we've created a WISP Essentials Guide: 10 Keys to Success for Industry Leaders. This guide is full of little nuggets of information on how to become a successful WISP business. You can download the full guide here or keep reading for a small snippet of Key #2: Build Your WISP Network Wisely.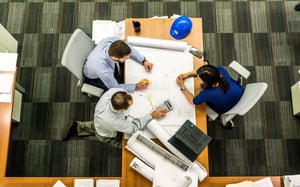 "Pete, President of a WISP in California, mentioned how his business partner freaked when, in 2003, he purchased an 18 GHz licensed link and 4 ft. dish (ca- pable of delivering a whopping 45 mbps!), with a price tag of around $30,000. He laughs about it now nearly 15 years later, not only because his partner's reaction still amuses him, but also because this big investment at the time has since paid off.
"Having a network capable of winning and keeping your customers will require an investment. Embracing that principle will help avoid sticker shock. It's no surprise that Pete has also made the investment to upgrade his switching gear and core routers. He believes that all network investments are to improve the customer experience. His goal is "Five 9s" because he understands that solid infrastructure."
Key #2 covers not only how to build your WISP network wisely, but also touches on the following tips:
Connect Investment to Customer Satisfaction
Pace Your Expansion
Understand Your Changing Environment
Set Service Standards and Stick to Them