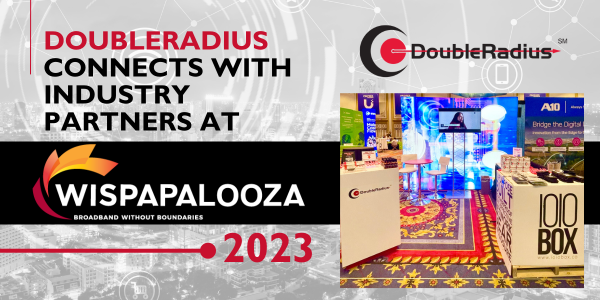 Did you make it to WISPAPALOOZA this year? The DoubleRadius Team attended the 2023 WISPAPALOOZA event in Las Vegas to share expertise, learn from others and connect with our industry partners and peers. It is always a great event, and this year was no exception. Here are a few highlights and some of our favorite parts from our time in Vegas.
Learning about Industry Trends, like 6 GHz
Emerging technologies around 6 GHz seemed to be the talk of the show, and events such as WISPAPalooza are an excellent opportunity to learn more about industry trends. Our team is very excited about the innovations around these new frequencies, especially our partner Cambium Networks and their cnWave products.
Booth #328 @ The Exhibit Hall

One of our hands-down favorite parts from this event is the opportunity to network and share expertise with industry partners looking for the reliable connectivity that DoubleRadius provides. This year, we were at Booth #328 and spent hours talking with many people about the products we sell, our brand partners and the upcoming trends in networking technology.

One of the reasons why we love to exhibit at tradeshows like WISPAPalooza is that it allows us to solve problems and explore potential solutions using our brand partners, like Cambium Networks, RF elements, Baicells, Siklu, IOIOBox, Gamma, Transtector, and many more.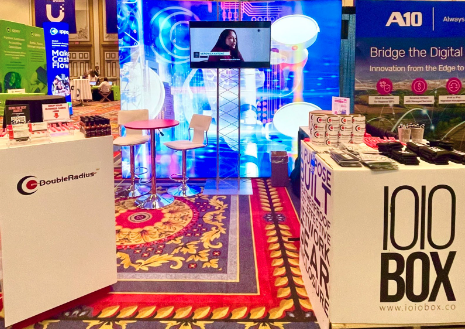 Connecting with Industry Partners, New and Old

DoubleRadius is a company built on partnerships, and this event is an excellent opportunity for our team to reconnect with long-time industry partners, friends and colleagues. Whether you had the chance to join us for a meal or just say hi in line for coffee, these conversations make in-person events like WISPAPalooza special.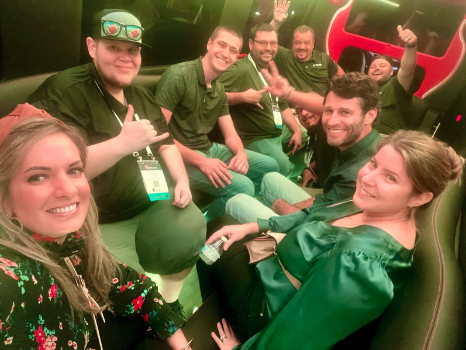 Conferences provide a great opportunity to learn, network and problem-solve. This year's WISPAPalooza in Las Vegas was a wonderful experience for our team. It allowed us to meet many new industry leaders and share how we help providers deliver reliable networks to their customers.

To learn more about DoubleRadius's solutions, visit our website, contact us, or view the upcoming event schedule.