Ubiquiti has released a new line of cameras to their UniFi Video series. The UniFi Video G3 consists of two different camera types that both record 1080p HD video but what are the other advantages to these cameras? What is different about this next generation of cameras? In this post, we will answer those questions along with a few more about this new addition to the UniFi Video line.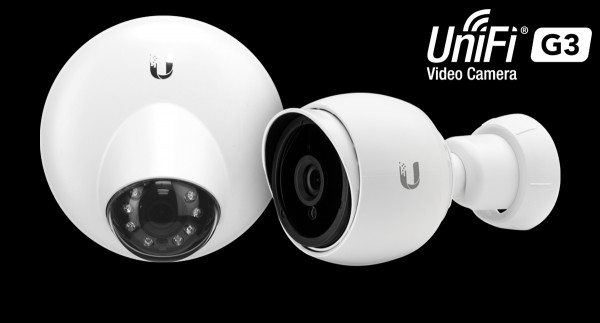 Q: What are the key features of the new UniFi Video G3 Cameras?
A: The UniFi® Video Cameras G3 and G3 Dome represent the next generation of cameras designed for use in the UniFi Video surveillance management system. These cameras offer 1080p Full HD resolution for day or night use and are integrated with the UniFi Video software for powerful and flexible, integrated IP video management.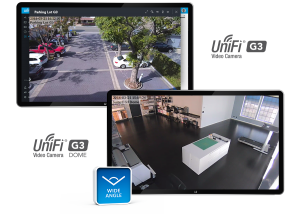 Q: How has the image quality improved?
A: The UniFi Video G3 Dome Camera features a wide-angle lens for a superior field of view, while the UniFi Video Camera G3 features an EFL 3.6 mm f/1.8 lens for superior vision. Both cameras provide 1080p HD resolution at 30 FPS.
Q: Will these cameras be able to be mounted for premium visibility?
A: The UniFi Video Camera offers aiming flexibility and can be mounted quickly on a wall, ceiling, or pole. The UniFi Video Camera Dome integrates into any ceiling or wall surface. It is designed for use indoors or outdoors under an overhang.

Q: Can I manage the UniFi Video Software from my smartphone?
A: Use the UniFi Video mobile app for easy camera management and live streaming from an iOS or Android-based smartphone or tablet. UniFi Video version 3.2 software is available now.
Q: Will I have any licensing or maintenance fees with the UniFi Video G3 Cameras?
A: Hybrid Cloud Technology combines the best of local and cloud management: secure, local storage and convenient remote access with streaming privacy – no licensing or maintenance fees.