Headquartered in Southern California, GeoLinks is a leading telecom solutions company and competitive local exchange carrier (CLEC) public utility, nationally recognized for its innovative Internet and Digital Voice solutions.
GeoLinks is a rapidly expanding company. They provide top-notch internet, voice services, SD-WAN, Cloud On-ramping, transport, and network construction for businesses and institutions nationwide. Inc. Magazine has acknowledged them as one of Inc. 5000 Fastest Growing Companies in America for their impressive growth and expertise in the industry.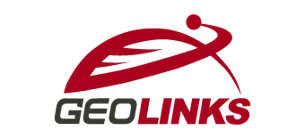 GeoLinks' success is largely due to its flagship product, ClearFiber™, which offers dedicated business-class Internet with unlimited bandwidth, true network redundancy, and guaranteed speeds reaching up to 10 Gbps. Named "Most Disruptive Technology" in the 2018 Central Coast Innovation Awards, GeoLinks' ClearFiber™ network is backed by a carrier-grade Service Level Agreement boasting 99.999% uptime and 24/7 in-house customer support. With an average installation period of 4 to 7 days, GeoLinks is proud to offer the most resilient and scalable fixed wireless network on the market.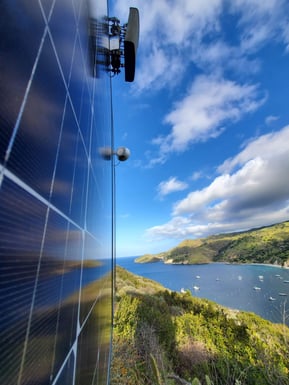 GeoLinks delivers faster speeds with fixed PTP and PTMP wireless solutions and provides backhaul for 5G services. They operate with multi-vendors on PTMP solutions such as CBNL (Cambridge Broadband Networks), Curvalux, Intracom Telecom, and Globtel. And work with vendors on high-capacity PTP like SAF, Ceragon, and others.
In early 2021 GeoLinks announced the acquisition of 208 Spectrum Licenses from Verizon, making GeoLinks the largest holder of LMDS licenses in the 29/31 GHz bands.
The future goal of GeoLinks is to lease the spectrum to anyone who needs to license PTP or PTMP wireless, and provide a high-throughput speed or bandwidth capacity. They look to accomplish this by expanding into markets through this acquisition of spectrum licenses, such as in New York, Los Angeles, Chicago, Philadelphia, Dallas-Ft. Worth, etc.
GeoLinks can provide high-speed internet at affordable prices, which will improve latency and jitter for customers in various markets.
Skyler Ditchfield, co-founder, and CEO said, "Thanks to this acquisition, we will be able to deliver superior solutions to existing carriers in the largest cities in the U.S., expand service in suburban areas, and bring connectivity to more underserved markets, all while maintaining our commitment to excellence and reliability. We will also be able to further expand our closing of the digital divide in rural markets while bringing a service offering comparable to the urban markets."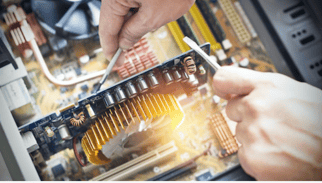 By partnering with GeoLinks, we are adding another tool in the toolbox for our customers. Deploying in the LMDS band will allow service providers and utilities to reach more customers in areas they can't currently cover.
The 29/31GHz spectrum coupled with the multiple hardware options will allow operators to deploy quickly in many US markets.
We always strive to stay ahead of the curve and offer products and services that will help our customers grow. This partnership is a great opportunity to do just that. We are looking forward to where this partnership will go in the future.