Approximately 19 million Americans (6% of the population) do not have access to broadband, according to an FCC Broadband Report. In rural areas, the number jumps to a whopping 25%. There are several reasons Americans live without broadband, but a key issue is the lack of access to an Internet Service Provider (ISP).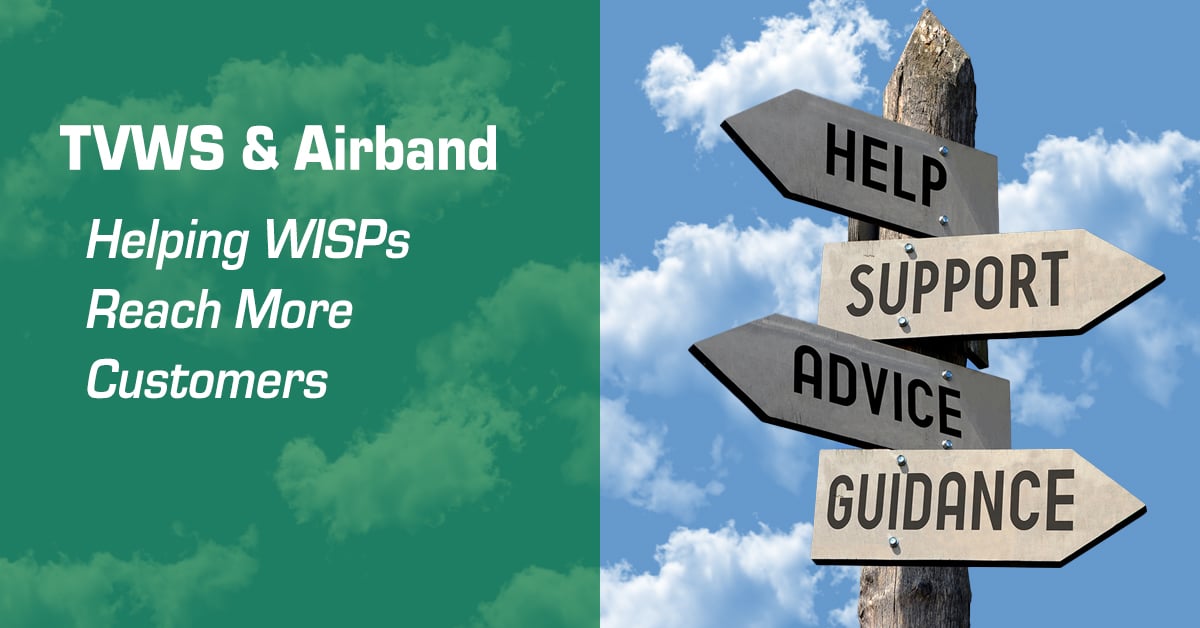 In rural areas of the U.S., ISPs struggle to provide broadband. Potential customers often live in sparsely developed locations where it's not economical for ISPs to trench or hang fiber for miles to reach a few customers.
In recent years, there have been advancements in fixed wireless that make it possible to service customers in some of these rural areas with no access to broadband. Fixed wireless is more economical in these scenarios. However, servicing rural customers with fixed wireless still has challenges for Wireless Internet Service Providers (WISPs).
TVWS Cuts Through The Forest
Most spectrum available for WISPs is for LOS (Line-of-Sight) applications. But what does this mean for non Line-of-Sight (NLOS) situations where customer are blocked by foliage or hilly terrain?
Although wireless signals cannot penetrate through rocks, TV White Space (TVWS) wireless technology gives WISPs a way to reach customers through heavy foliage. TVWS operates on the lowest frequency available for fixed wireless (470-790 MHz). This low frequency has excellent penetration power, and allows WISPs to service customers in dense foliage.
Microsoft's Airband Lends a Hand
Microsoft thinks TVWS is the key to providing broadband to rural customers. In 2017, Microsoft started the Airband ISP Initiative to provide resources for ISPs to service subscribers in rural areas. ISPs that are part of the Airband initiative receive preferential pricing for TVWS equipment and billing software. Microsoft also provides training and other benefits.
Corey is a Wireless Engineer for a California WISP that's an Airband member. Regarding the benefits of the program, he explains that:


"Being in the Microsoft Airband ISP program provides us a major discount on TVWS equipment, and also gives us a direct line to an engineer. They've been super-responsive over email, as they really want to make TVWS work."
Interested in learning more? In chapter 3 of our WISP Guide 2019, we provide several examples of WISPs successfully partnering with Microsoft's Airband initiative to provide customers with broadband behind foliage.
Download our WISP Guide today for more information on TVWS, CBRS and much more!