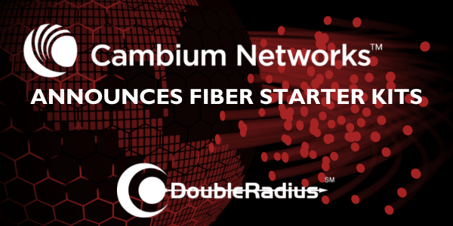 Are you ready to leverage a true hybrid fixed wireless AND fiber network solution for your business? Thanks to Cambium Networks, now you can do just that! Get the latest in multi-gigabit technology and experience a comprehensive solution that seamlessly integrates fiber technology with both licensed and unlicensed fixed wireless networks. Plus, you can efficiently manage your entire suite of products via Cambium's cnMaestro™ management system.
The benefits of this reimagined fiber optic network speaks for itself. Access full-featured combo (GPON/XGS-PON) technology that is easy to order and available in stock. Its user-friendly interface was specially designed for service providers, with zero-touch provisioning and configuration included.
In a pinch? Cambium Networks' team of experts are available to provide live support. These products always come with reliable hardware for both indoor and outdoor applications, and can easily integrate with any existing fiber or Cambium wireless network you might already have in place.
Let Cambium help to future-proof your business by bringing the future of technology to the present day. Check out these introductory kits that contain everything you would need to experience a reimagined fiber optic network.
Cambium Networks recently announced the new Fiber solution that brings new levels of simplicity and latest generation performance (GPON, XGS-PON, and ComboPON) to service providers deploying high-speed connectivity. As an incentive to those operators who jump on board quickly, Cambium is offering a special limited-time introductory offer for a specific set of Cambium Fiber equipment. This special offer provides a significant discount on your first Fiber purchase. These introductory kits include:
One or more 8-Port OLT with 2 power supplies OR
One or more 16-port OLT with 2 power supplies
Two downlink PON Transceivers (choose ComboPON, XGS-PON, or GPON)
Up to 100 Indoor ONTs (choose GPON, XGS-PON, or a combination) per OLT ordered
90 day cnMaestro™ PON subscription
Get this limited time offer and receive up to 10 Gbps symmetrical service thanks to a combo GPON/XGS-PON OLT, managed with a single pane of glass.
Cambium has made only a limited quantity of these specially priced kits available, so act fast to take advantage of this offer.
Ready to take advantage of this offer?
Reach out to our sales team to get things started via email (sales@doubleradius.com) or give us a call at 866-891-3602.