Solution Series:
Integra Optics Programmable SFP's to work with any OEM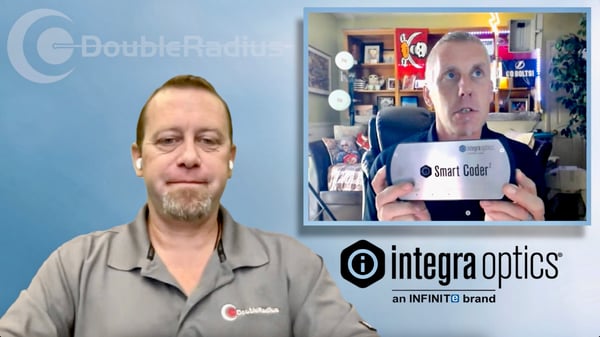 Solution Series: Integra Optics Programmable SFP's to work with any OEM
~ Jeff Holdenrid
Jeff: Today we have Jason Mies here with us today to talk about Integra Optics. We would like to announce a strategic and very exciting partnership with Integra Optics. They are a part of the Infinite Brand bringing you quality products such as RadioWaves, Transtector, Polyphaser, etc .. Just to name a few.

Jason, how are you doing today?
Jason: Good! Thanks for having me Jeff.
Jeff: Integra Optics is a manufacturer of SFPs, DAC Cables, jumper cables and things like that, correct?
Jason: Yes. We take the same exact hardware your OEMs use, your radio manufacturers use, your router manufacturers use, etc. Basically anyone who provides a transceiver with their equipment. We take transceivers from whichever manufacturer they are coming from (China, Malaysia, etc) and bring them into our facility in New York. We then re-program them into whichever platform you need. Because we take that raw part and transform it at our facility in Albany, it means we are Made In America and BAA Compliant. There is a lot of funding going on out there with the BEAD, RDOF, etc. A lot of money is being spent to make sure the rural communities have connectivity. We personally know a lot of our customers are leaning on fiber for that connectivity, and they want to get that funding to comply with BAA. Integra Optics Transceiver is 100% Made In America and ready to serve.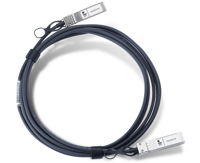 Jeff: We also know you guys create the DAC cables, thank you for sending me one. These are awesome. We also know there are many manufacturers out there that make SFP, DAC cables, Jumper Cables, etc. What is the one differentiator that you guys do very well making it the smart choice for people to purchase Integra Optics parts for their networks?
Jason: In particular for the folks that we deal with on a regular basis, I can think of a couple different things. Mainly the sparing capability.
Our customers own networks they have hobbled together from different smaller companies to create one big company. That means you may have in Geography A, one platform and Geography B, another platform; you can have up to 40 different platforms in your network. If you have an outage, or something goes down, and you need to trouble-shoot, it will require all those platforms on hand. In some cases that could mean carrying up to 40 different transceivers in a truck. But, if you use Integra Optics Smartcoder and our transceiver, you could take one transceiver and code it up to 40 different platforms. That means you only need to keep one spare part on your truck, one handy coder. When you get out there (whatever the issue is) you have the ability to, on the spot, tap into Integra Optics advanced and very extensive library of codes. You may code it into whatever you need to get that system back up and running without an issue.
Jeff: You hit the nail on the head, over the last few years we have seen a lot of consolidation in the marketspace. We are seeing companies merge with other companies, so a lot of times those technologies can all be different platforms. Having the ability to swap parts and pieces without having to keep just one SFP or just one DAC cable is huge. I can see where that is a very valuable piece in today's market.
Could you get into a little more detail with the SmartCoder and how it re-codes radios and/or SFPs?
Jason: It is beneficial for customers to put as many Integra Optics into their network as possible. The more transceivers out there the more flexible you can be. Because using the coder you can re-code any Integra Optics transceiver to any other type of platform you would like.
As an example; A customer would want to upgrade their network to better data rates, or they simply want to change platforms for performance reasons. All of a sudden you have this huge network out there and all of those devices have a transceiver plugged into it. You would have to buy all brand new transceivers to support that new network. If you have Intega Optics transceivers out there you can simply recode them to whichever platform you have or plan to switch to. Now you are saving X amount of dollars per transceiver when you change that network over. If by chance it is a platform we do not have in our library, we will remote in from our facility. One of our engineers will get on the line with you to figure out and write the code to be added to our library for you. There is no limit, you can also re-code as much as you would like.
In addition, something that Integra Optics is very good at is that we also make tunable optics. Say you would like to put an optic out today and have it at a 1G data rate, but you already know down the road your customers are going to have a demand for higher data and you will need a 10G transceiver in the future, you can keep the tunable transceivers at 1G today then go back out down the road and turn them up to 10G without having to buy a new transceiver. All by using our handy dandy Smart Code Transceiver.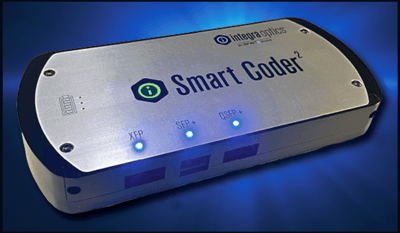 Jeff: So, what you are saying is, if I have a piece of hardware that only has an SFP port, but I know that in the future I plan to put an SFP+ in I can use that same one when I re-tune it?
Jason: Yes you can. You can save yourself on hardware, on time, and all the processing of POs, getting the product in, getting it up, and all that just goes away.
Jeff: Do you also create SFPs that are extended temp, or more ruggedized SFPs? We see a lot of people deploying these in the field today, is that also something you guys create?
Jason: Yes. It is call an Industrial Temperature Transceiver.
We actually prefer the industrial transceivers.
We do make CTemp and commercial temp as well, but we know these products are going to put out there into environments where they will be subjected to high heat and/or in a network where they are going to be used a lot. Quality is number one at our facility. We check the product when it comes in, we check it when it goes out, and we back it up with a lifetime warranty. You can get inexpensive transceivers out there, and if you put them into an environment where they will be subjected to extreme temperatures and a lot of use you do run the risk of that network going down with an inferior product.
Jeff: What we went over today, all the manufacturers Integra Optics supports today, can be viewed on IntegraOptics.com. If you go to their transceivers you will see a huge list of manufacturers on the left-hand side to show you who they support today. Like you said, they can actually add codes on the fly … that is huge when it comes to being on the field.
Will Integra Optics be presenting at WISPAPalooza this year (2023)?
Jason: Yes Sir, Booth # 346
Jeff: DoubleRadius is very excited about this product line. We love the fact that we can add a part, add a manufacturer that can cover so many different solutions and it is all under one trusted name. Is it available? Any delays on SFPs?
Jason: Largest inventory in the western hemisphere.
Jeff: There you go! No delays.
If you would like to learn more, reach out to your DoubleRadius Rep, we will get you the right part numbers, the right cost, and I think you will be very impressed with the pricing model Integra Optics has thrown out there. The versatility, pricing, Made In America .. you can not really lose on that!
Did we cover everything you wanted to talk about today?
Jason: There is so much more to cover, but we will have to do that another time.
Jeff: Once again, thank you for being here.
Check out Integra Optics, reach out to your sales rep, and until next time have a wonderful day from another Solution Series. Thank you.