It's been four years now since the Federal Communications Commission (FCC) announced plans to create the Citizens Broadband Radio Service (CBRS), and WISPs are eager to get equipment into the field. We turned to the CBRS experts at BaiCells to get the scoop on when deployment can take place under the new Part 96 rules.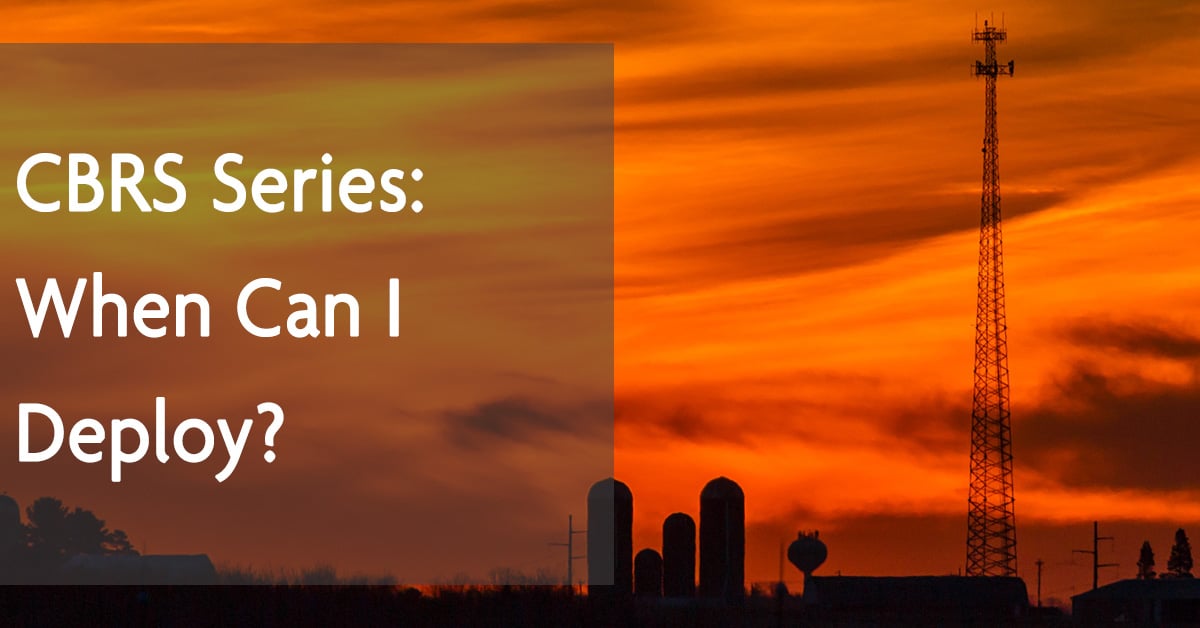 Is CBRS Spectrum Available Now?
FCC Commissioner, Michael O'Rielly, spoke about CBRS spectrum availability at the University of Maryland on April 4th, 2019. During his presentation, he stated that the auction for the mid-band CBRS spectrum will not happen until 2020 at the earliest. However, the FCC plans to make 3.5 GHz spectrum available to the unlicensed third tier, or General Authorized Access (GAA) users as early as June, 2019. The first operators in CBRS will be deployed as the "Initial Commercial Deployment" (ICD).
What Is the ICD?
The ICD is a short-term, geographically limited commercial deployment. The goal of the ICD is for Spectrum Access Server (SAS) administrators to prove that their SAS service complies with the FCC rules in a real-world setting. This is a necessary next step after initial lab testing. This ICD process was established in an FCC Public notice in July of 2018.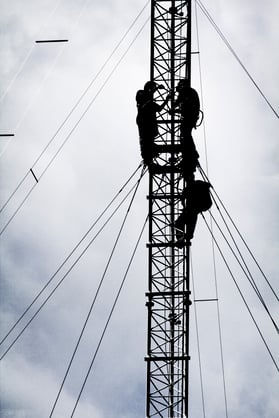 ICD's Timeline
The FCC has been accepting ICD proposals since 7/27/2018. The proposals for ICD were due on 9/10/2018. However, subsequent proposals, amendments, and filings are still allowed. After the FCC receives the ICD proposals, the following actions will take place:
FCC, DoD, NTIA review ICD proposals

Laboratory certification test conducted; test reports generated

ICD proposals approved


ICD conducted for a minimum of 30 days



The Government agencies will take part in the process prior to ICD proposal approval. The ICD will hopefully take place in June followed by nationwide commercial deployment in August.
How to Participate in ICD
To access the GAA unlicensed spectrum before it is commercially available you may take part in the ICD. You will need the service of an SAS administrator to access the spectrum and ensure equipment compliance. The first wave of SAS administrators includes Amdocs, CommScope, Federated, Google, and Sony. Contact one of these companies directly, or contact DoubleRadius at 866-891-3602 or sales@doubleradius.com for assistance.
BaiCells and CBRS
BaiCells goes the extra mile to make sure its equipment is ready for CBRS deployment. Last August BaiCells demonstrated that its CBRS devices can interoperate with SAS services from all the first wave of SAS vendors.
BaiCells' equipment is also eligible to participate in the ICD. BaiCells and Google announced an ICD partnership in March at WISPAmerica. This partnership allows customers using BaiCells equipment to access Google's SAS for ICD.
Whether you're planning to participate in the ICD, or wait until the nationwide commercial deployment, BaiCells has you covered. Their equipment is ready for CBRS!
To learn more about CBRS, visit the LTE section of the BaiCells Community for further discussion.


or learn more about Baicells LTE technology