---
Connecting Canadian Customers from Coast to Coast
From Vancouver to Newfoundland and from Toronto to the Yukon, millions of people in Canada depend on reliable, fast internet connections to work and live. Canadians count on wireless internet service providers, which means those providers need a partner they can rely on.
That's where we can come in. DoubleRadius partners with six companies to ensure every Canadian provider has the equipment and know-how needed to provide fast, reliable internet connectivity. Keep reading to learn more about our Canadian network of partners.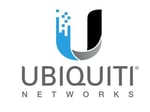 Ubiquiti: Ubiquiti offers solutions that connect homes, businesses and communities that are under-networked. With a mission of closing the digital divide and a proven track record of success, Ubiquiti has been able to deploy more than 10 million devices across 180 countries.

Cambium Networks: Cambium Networks is a global provider of wireless fabric infrastructure for business and residential broadband and Wi-Fi. They offer innovative wireless solutions and services that help network operators and enterprises economically maximize broadband and Wi-Fi performance.

RF Elements: RF Elements is a manufacturer of wireless networking equipment that focuses on innovation, technology and creativity. It is a leader in technology innovations that improve signal quality and reliability.

Mikrotik: MikroTik, based in Lativa, develops WiFi routers and wireless internet service provider (ISP) systems. MirkoTik serves individuals, businesses and ISPs with technology solutions designed to connect all Canadians together.

IgniteNet: IgniteNet is a leader in developing high capacity, short-range networks that support urban fixed wireless service and hybrid fiber-wireless networks, among others. IgniteNet provides great solutions for Canadian metro areas.
No matter where in Canada you are trying to connect your customers, we are ready to support you. Through our numerous partners operating in Canada and around the world, you can trust that you have access to the technology and knowledge you need.
Not sure where to get started? Contact our expert sales team today.