Constant, reliable connectivity is a necessity, and staying connected largely depends on cellular coverage. More than 70% of cellular calls are made indoors, where cell signal can dramatically decrease or diminish altogether. Fortunately, Cel-Fi has created a solution that bridges that gap, improving cellular connectivity for indoor spaces or low cell coverage areas.
How Cel-Fi Solves Cellular Connectivity Problems
Cellular signals are limited by factors including foliage, hills, building materials and inclement weather.

Cel-Fi by Nextivity overcomes these problems, solving the physics involved to bring coverage to places where signal is blocked. It's smart cellular coverage solutions boost cellular signals to clear, reliable voice connectivity and high-speed data rates on 3G, 4G, and LTE networks.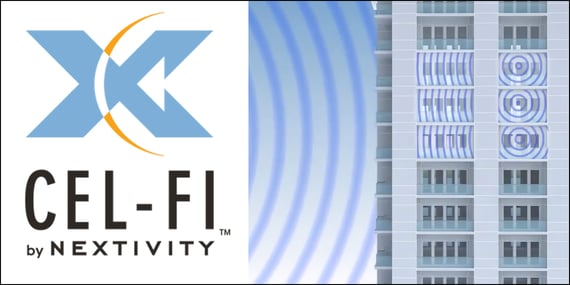 Cel-Fi's Indoor & Mobile Cellular Solutions
Cel-Fi offers a robust product line to help with enterprise indoor cell coverage, industrial solutions, home users, as well as mobile for trucks, RVs, and other vehicles. Solutions can be easily integrated into all sizes of indoor or outdoor coverage areas.
Indoors, Cel-Fi can be configured across multiple floors, buildings, over even campuses to provide smart cellular coverage. For example, Cel-Fi's Quatra series is a hybrid active DAS (Distributed Antenna System) that delivers a cellular signal that's up to 1000x stronger. Illustrated below is the example of how the Quatra is used for an in-building enterprise cellular:
Cel-Fi WAVE Software
Cel-Fi WAVE is the software that is used to manage, install, optimize and troubleshoot all Cel-Fi products. All current Cel-Fi products communicate with the WAVE cloud. The Cel-Fi WAVE App was designed for end-users, installer and partners to manage the Cel-Fi product line.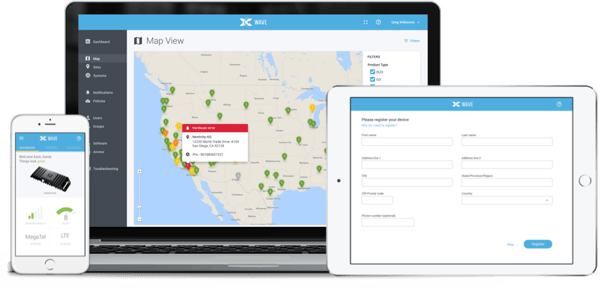 Advantages of Cel-Fi by Nextivity

Cel-Fi has innovated every step of boosting cellular coverage from hardware, software, firmware, antennas, tools and apps.
Key Cel-Fi advantages include:
Delivers highest gain coverage in the industry (1000x stronger, 100dB)
Only signal booster to be authorized for nearly 100 countries and 200 carriers
Does not cause interference with other wireless
Ease of setup / reduced time to market
Lowest total product cost
Remote management of devices
Getting Started with Cel-Fi for Better Cellular Connectivity

The DoubleRadius team is here to answer your questions on the wide variety of Cel-Fi products, and to help you assess what will work best for your specific applications. Call our team today at 866-891-3602 or view our site now to learn more about Cel-Fi products.