Do you know your WISP market? Do you know what your target customer wants or what they already have? How can you channel that information to add new customers? Growth can come in the form of new customers as well as new offerings to existing customers.
But how do you grow with demand? We've interviewed CEOs, Presidents, and Owners of some of the most successful WISPs in the industry to see how they responded to growth demands and how their actions translated to the success of their WISP.
From our many interviews, we've created a WISP Essentials Guide: 10 Keys to Success for Industry Leaders. This guide is full of little nuggets of information on how to become a successful WISP business. You can download the full guide here or keep reading for a small snippet of Key #6: Know Your Market: Part 1 - Grow with Demand.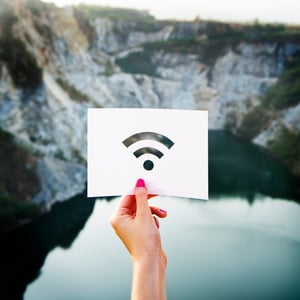 "When it comes to adding new customers, be aware of opportunities to maximize your reach in your current coverage area and look for ways to expand to new areas. Increasing saturation makes sense for several reasons:
Speed and ease of adding new subscribers

Lower immediate cost for customer acquisition

ROI improvement for existing network

Gain of market share in an area you're invested in already
"Utilizing smaller, less expensive jumper towers can be an effective strategy for reaching more subscribers in your current coverage area. Steven, President of a Kentucky WISP, described how he has built his network over the years to include several main towers operating in 11 GHz. He supplemented those main towers by adding jumper towers according to customer demand. He also explained how he would upgrade the backbone on his towers over time as needs increase. Listening and responding to customer needs in phases has proven to be a part of their success."
Key #6 covers not only how to grow with demand, but also touches on the following tips:
"Jump" on Demand Opportunities
Expand Your Offerings
Expand into New Coverage Areas
Look and Leap into Expansion