Have you heard that we're bringing back The Wireless Without Limits Conference Cruise? For 2018, we're switching things up. We have a new cruise line, new coast, and a new logo! Alaska is calling and we must go.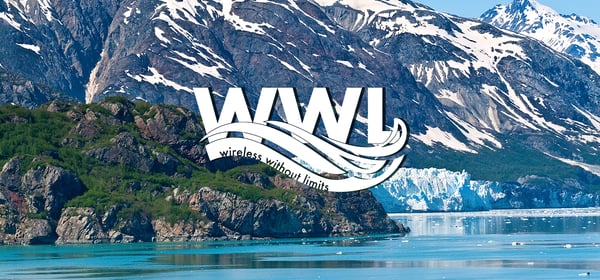 Haven't heard about the event before? The Wireless Without Limits Conference Cruise (aka "WWL") is a one-of-a-kind wireless conference and trade show event. Our event offers an experience as well as a conference with information about new technology and amazing vendors. What other trade show can you visit one-on-one with vendors all while giving your family a well-deserved cruise vacation?
What? The 2018 Wireless Without Limits Conference Cruise
When? August 10-17, 2018
Where? Leaving from Seattle, Washington, hitting up several spots in Alaska (including the glacier and inside passage), and Victoria, British Columbia
How do I sign up for updates? You can sign up for the WWL Newsletter on the website, www.WWL2018.com, or by clicking the button below! For all the latest updates, you can also follow WWL on Facebook, Twitter, Pinterest, and Instagram!