On the latest episode of Solutions Series, Jeff walks us through on the use of Gamma's Cold Shrink.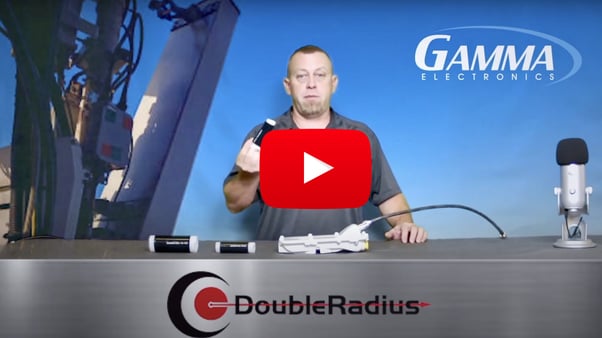 Hosted by Jeff Holdenrid
Jeff gets hands-on with Gamma's very own Cold Shrink
Over the last few segments we have spoken to you about a few products and solutions, and try to educate you on saving you time and money. Working smarter not harder. We are going through more solutions today, talking about weatherproofing. We're all familiar with the slimy sticky little gooey stuff that we've all used over the years to weather-seal our connections, electrical tape usually comes off looking like a mess and you have to clean it up before reapplying to reseal. Now we want to show you a simpler/better way. So, instead of using any adhesive tape, we're going to introduce you to Cold Shrink. I highly recommend you look at this product as a quick simple easy way to weather- seal your connections, and once again, save your time and money.
Today we are going to demonstrate how to use the Gamma Cold Shrink. We begin with a jumper cable connection that we will seal up. This is as simple as sliding the Cold Shrink onto the cable all the way down to the end where our connection is, then you start pulling the tab. As you pull you will want to slide it up until all the seal is covering the jumper cable connector. Quick, simple, easy. Now we have a nice weather seal on our end connector about 2 to 3 inches onto the cable, making a good solid seal (please see video for example). This product comes in different sizes; ones meant for end connectors, ones meant for RPSMAs, and for the new 4.310s. Since there are different
sizes I highly recommend reaching out to your DoubleRadius sales rep and they can help size the ones that are best for you.
Gamma has made a tool to help you remove Cold Shrink. It is the Gamma Tuck Tool. This is a great tool for your tower crew. On one end is a carabiner hole, on the backside, it has a primary knife. The crank can be loosened and rotated then re-tightened for the precision knife. This is a tool that can be used for taking off your Cold Shrink, or even if you're still using Butyl, this Tuck Tool will give you a clean solution.
So, as a bonus for watching, we have the Gamma Tuck tools on our self and we want to reward those people who follow us. For the first 50 people to "like" and share our video link on social media we will mail you a Tuck Tool as a thank you.
We appreciate you watching the series and hope this has been beneficial. Please reach out to us with any questions, and talk to your sales reps about how they can help with sizing making sure you're getting the right one. FYI - Gamma Electronics also makes jumper cables.