We're excited to introduce the new DoubleRadius Solution Series, in which we'll provide insight and knowledge through a collection of videos hosted by our most experienced sales and engineering team member, Jeff Holdenrid. This article explains the reason for the Solution Series, and provides a transcription of the the pilot video. The topic of this first video is a comparison of the Cambium Networks PTP820 and PTP850 series.
Why a Solution Series?

During our 20+ years in business, we've found our experience to be one of our greatest assets. At DoubleRadius, we're peppered with questions from our customers every day. "Which products are best for which situation?" "Which solutions are the most cost-effective?" "Which are the most rugged versus most flexible?"
This new video series is designed to make your life easier, answering lots of those important questions. It's about working smarter, not harder!
Pilot Video Transcription: Cambium PTP820 vs PTP850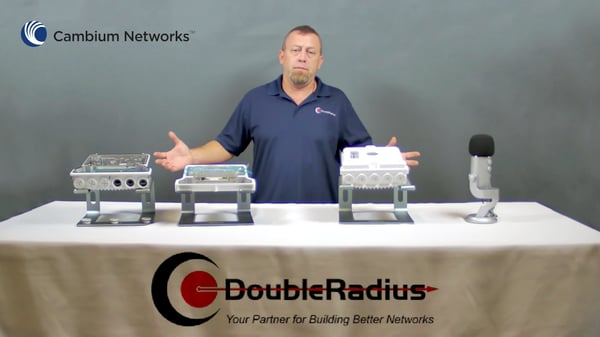 Cambium Networks PTP820 and PTP850 are both licensed radios, but with distinct differences

Welcome to the Solution Series brought to you by DoubleRadius, and hosted by me, Jeff Holdenrid.

Our account managers speak to thousands and thousands of clients, and we field a lot of questions about new product releases. "What makes this different from the one I was buying?" Well, today we are going to get into the differences between the Cambium Networks PTP820 and the PTP850.
Now these products are both licensed point-to-point microwave Radios. So what sets them apart?
Main Differences - Diplexers

Let's start with physical differences:

We all know that when you license a PTP link the FCC grants you two channels. A high and low. Basically this means data is traveling in one direction on one of those, and back on the other. So inside the radios is a diplexer. This diplexer actually tunes the radio to a certain sub-band, and that band covers the frequency range provided by the FCC.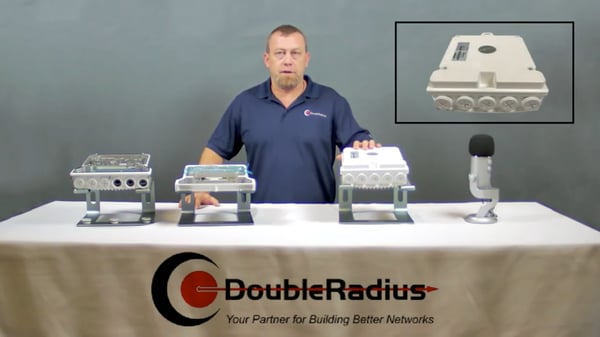 Cambium PTP820 has radio and diplexer in one chassis


In the PTP820 the radio and diplexer are in one chassis and this cannot be swapped or changed. If the PTP820 is high radio then it can only work in the high channels, same with the low. So if you stock spares, which we hope you do, then you need to stock a spare high and low radio to be prepared for a failure.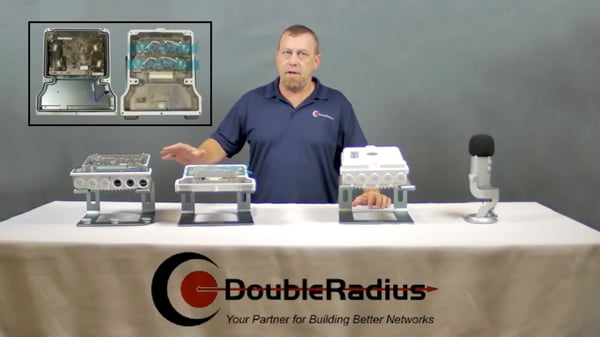 Cambium PTP850 has an interchangeable diplexer


This is the biggest difference between the PTP820 and 850: The PTP850 has an interchangeable diplexer. Because of this you can buy a standard radio, which does not have a diplexer, and swap it for the faulty radio. So your down time is essentially the time it takes for the tower crew or service tech to take down the bad radio, pull the diplexer, and install the diplexer on the new radio. Attach it to the dish and you are back up and running.

Cool feature, right? I know!
Differences in Frequencies and Ports

So what are some of the other differences? Well, the PTP850 comes in your standard frequencies: 11, 18, 23, and soon 6 GHz. But it also comes in millimeter wave or 80 GHz.

Let's move on to the ports. The DC power has not changed. Same on both, but the RJ-45 port and SFP ports have. The RJ-45 port is now a multi-rate port that will support 1, 2.5, or 10 Gbps. That is also the POE Port. Port 3 has changed to a dual-band port supporting 1 or 2.5 Gbps. Last but not least, there is port 4 and 5 that have been upgraded to SFP +. If needed, there is still a management port in port 6.

Why is this important? Well, the main reason is if you think about the capacity of wireless today and the channel sizes granted by the FCC, the speeds exceed 1 gigabit. So if the radios can go faster, then shouldn't the ports be able to support this?

Changing these ports alone allows us to do full speed MC-ABC. That is Multi-Carrier Adaptive Bandwidth Control. MC-ABC enables separate radio carriers to be shared on a single port or cable. When we look at the 820 and 850C, they both have two cores and when those cores are activated, the bandwidth can be doubled, and throughput can be increased to greater than 1 gig. Basically, exceeding the port capacity of the 820 and requiring multiple cables and link aggregation (LAG) on the ground. In the 850, the SFP+ ports can handle the added bandwidth and with MC-ABC enabled and all the data is carried on a single cable.

Another cool feature introduced is 3rd party MC-ABC. What this does is it allows you to run a redundant link with Cambium radios or other manufacturers, and cable it into the PTP850 and still carry all the data on a single Ethernet or fiber cable down to your network or switch.
Differences in Adaptive Modulation and 4+0
We are going to shift over to adaptive modulation. This is a technique that allows the link to change its speed as outside conditions change. These changes could be caused by interference, temperature, weather, moving objects, etc. When this happens the radios slow down, increasing the chances for all the packets to be received. PTP820 maxed out at 2048 QAM and the 850 can achieve 4096 QAM. This extra step in modulation accounts for an increase of approx. 5% more throughput.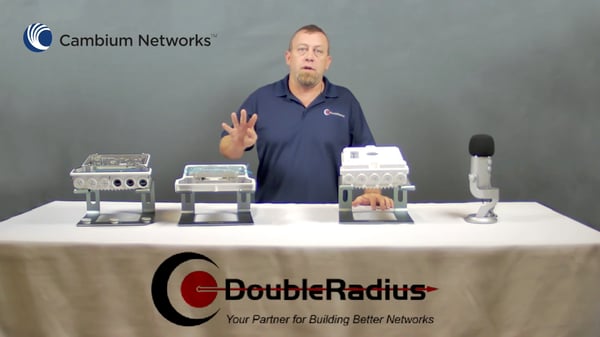 Cambium PTP 820 and PTP850 are both capable of 4+0

The last thing we are going to cover is 4+0. Both radios are capable of this, but with the port changes in the 850 it can actually do 4+0 MC-ABC, allowing you to run theoretically 4 cores on a single antenna, and only use one data cable between the radios and your network. If the channels are there, then this could be a serious data pipe for your expansion needs.

Before planning or deploying any Cambium PTP system you always want to use Cambium LINKplanner to make sure the link will produce the results you want. LINKplanner is a free tool provided by Cambium and is so powerful. Inputting just a little bit of data and you can design your PTP system, and PTMP system.

Our staff is here to run these calculations for you, or if you like to tinker with new software then we can certainly check your designs and help you measure twice and cut once.

Remember, our staff is highly trained and have the resources to not only supply you hardware; we can design these systems for you. And if need be, come onsite and integrate these systems on your towers or buildings.

Let us be a resource for you to succeed.

I hope this segment has been beneficial to you and everyone learned something new today.

This is Jeff Holdenrid with DoubleRadius, have a wonderful day!
What Can you Expect from the Solution Series?

Each blog article will provide a transcript for its corresponding Solution Series video, like the one you see above. Throughout the series, we'll cover technical product topics like surge protection, enclosures, cabling, break-out boxes, etc. We'll also take a look at different radio vendors and user scenarios.
As mentioned at the outset, our goal is that by covering a variety of important areas we'll make your work easier, putting our decades of experience to good use on your behalf.
Watch the Cambium PTP820 vs 850 Video
Please take the time to enjoy the first video in our series! If you have any questions, please feel comfortable reaching out to our sales teams. Obviously, there is a lot more complexity involved in deploying these types of radios, and we're happy to use our experience and tools to help your complete your design and planning.