A New Way of Doing 60 GHz
Developed by Facebook as their way to help eliminate the broadband digital divide, Terragraph (TG) offers a unique way to manage operation in unlicensed 60 GHz millimeter wave.TG solutions offer exciting possibilities not only for WISPs offering high-speed residential service (100+ Mbps) but also for fiber providers.
So what are WISPs saying about Terragraph? We recently spoke with several WISPs to get their perspective. We've interviewed CEOs, Presidents, and Owners of some of the most successful WISPs in the industry to see how they thought about Terragraph Solutions.
From our many interviews, we've created a WISP Guide: 12 Areas to Adapt for Success in Broadband. This guide is full of tips on how to become a successful WISP business. You can download the full guide here or keep reading for a small snippet of Chapter 11: Unleashing Terragraph Technology.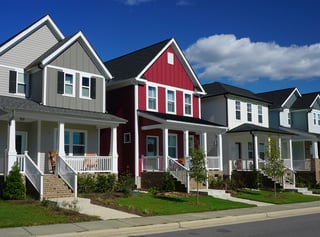 Jack, Technical Manager for a Michigan WISP, expressed his optimism for just this type of application:
"I'm looking into which specific implementation to use, but to me, Terragraph is a very easy, quick way to get into areas that might take me a couple of years to get to with other technologies. I can backhaul into a neighborhood and then use Terragraph equipment to connect those houses together very easily."
"It gives me an opportunity to get these customers on my side because the actual throughput they get through the TG technology is extraordinary. If I can get a good backhaul to the neighborhood and then get them up and running with 500 Mbps up to a gig in 30 days or so, then I can determine if I need to pull fiber to the neighborhood. That's a win-win."
Chapter 11 covers not only WISPs adapting, but also touches on the following information:
Terragraph Deployment Opportunities

Terragraph Solutions

Wireless as a Fiber Alternative