E-Band is not new a new communication technology. It has been around for decades. However, recent advancements in E-Band equipment has made it more attractive. These advancements allow operators to provide a high capacity backhaul for short distances.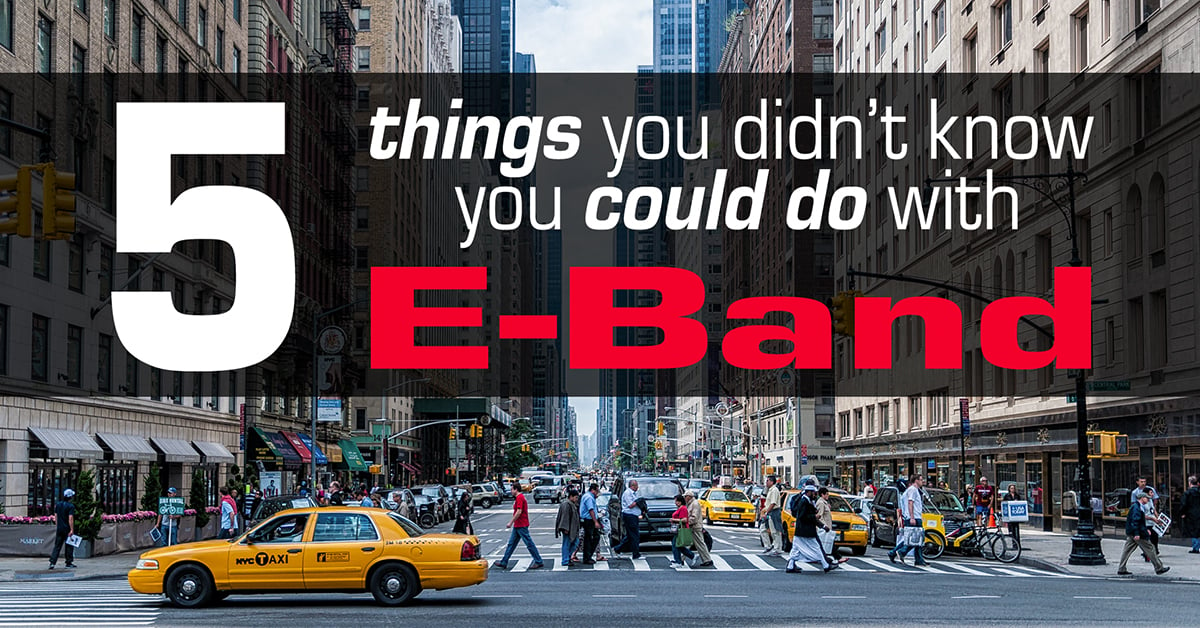 What is E-Band?
E-band is a chunk of spectrum allocated for broadband use between 70 - 90 GHz. It contains 13 GHz of spectrum which is the largest chunk of spectrum allocated to broadband in one band. This large chunk of spectrum allows operators to use larger channels than in other bands. The large channels equates to more capacity.
Visit our E-Band information page for more technical knowledge on E-Band.
What can I use E-Band for?
E-band is perfect for LOS (line-of-sight) deployments under 2 miles. E-band is also virtually interference free. High capacity and interference free makes E-Band a perfect candidate in noisy urban environments that require high bandwidth. E-band equipment has a small footprint with 1 to 2-foot dishes that makes it easy to mount almost anywhere.
To help you better understand where E-band can help your business we put together this InfoGiffy, "5 Things You Didn't Know You Could Do with E-Band."
Want more information on E-Band applications? We offer free consultations with E-Band experts!