A headline like, "Cable Provider Cuts Their Own Cables" would have raised a lot of eyebrows 15 years ago. Wireless technology back then was relatively slow and unstable compared to fiber and cable. Today, fixed wireless is capable of providing broadband internet, TV and VoIP with fiber like speed and reliability. Many cable providers are using wireless to "cut the cable" and provide additional streams of revenue to their business. This includes adding new markets they previously could not reach with traditional cable or fiber.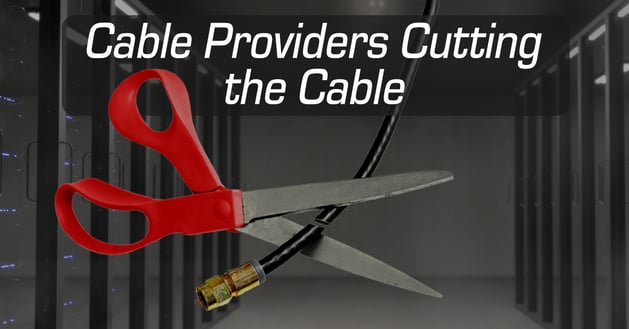 Streaming Applies Pressure to Cable Providers
Streaming services like Netflix and Amazon Prime have presented consumers with a new option to view content on-demand, in a way that conveniently that fits into their schedule. Many consumers have supplemented their cable packages with streaming services and apps, if not replacing cable altogether. These streaming services have applied pressure to cable providers to change their business models.
The decrease of traditional cable TV sales has led many operators to provide broadband for additional revenue. Fortunately for operators, building a broadband infrastructure is similar to building cable infrastructure. This simplifies the process, making it easier to expand their business models to include broadband. On the other hand, operators sticking solely with copper and fiber limit their reach in rural areas, potentially leaving valuable, paying customers without service.
Read: Cable Pro Talks Fixed Wireless
No one wants to leave money on the table. Fixed Wireless provides service to those rural customers that want service but have no options.
Maximizing Potential with Wireless
Utilizing wireless is not an all or nothing proposition. Cable providers that offer broadband can use a hybrid mixture of fiber and wireless. What's important is for operators to realize the benefits of wireless, which include:
Decreasing the bottom line. Wireless costs a fraction of what it costs to deploy fiber in a rural area.


Reducing time to deployment. Wireless is faster and easier to install, reducing deployment time from years or months to weeks or days.


Improving service offerings. Rural customers relying on DSL and satellite or starving for faster, more reliable connectivity.


Expanding reach. Wireless provides the opportunity to go where you have not gone before.

There are many ways fixed wireless can be used to supplement a wired network. One example, illustrated below, is expanding to a new customer area by bridging over obstacles insurmountable with fiber: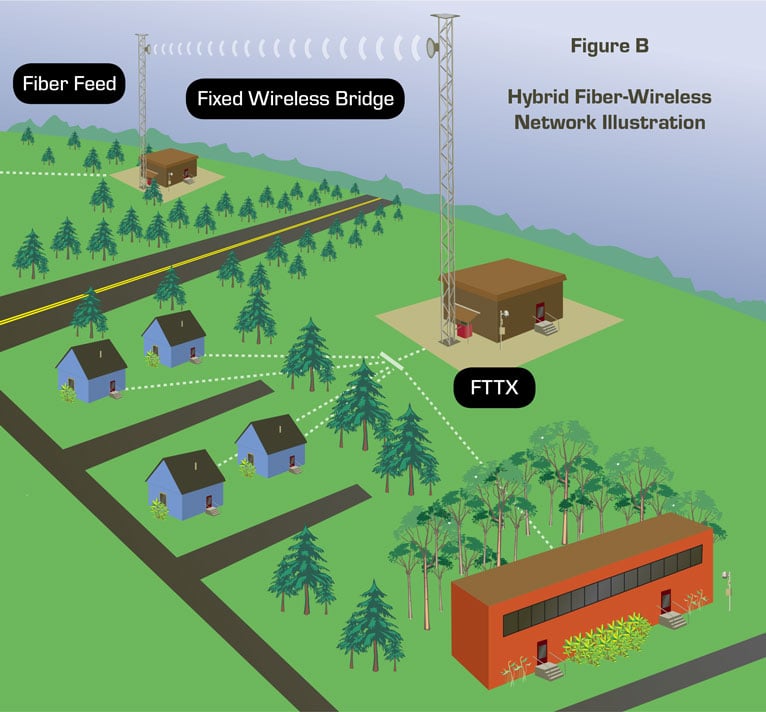 To learn more about wireless networking for cable providers, check out our new Quick Guide to Fixed Wireless for Cable (MSO). The guide covers new opportunities with wireless networking, how CBRS and LTE increases growth, planning tips, and use cable / MSO use cases.