The Citizens Broadband Radio Service (CBRS) presents Service Providers and private network operators with an exciting new alternative to noisy unlicensed spectrum. With full commercial deployment underway, selecting a Spectrum Access System (SAS) administrator is key to getting started in the band. This article features Q&A with the CTO of Federated Wireless, the industry leading SAS administrator.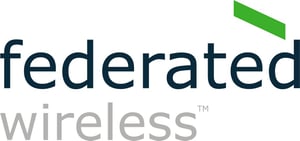 Q&A WITH KURT SCHAUBACH, CTO

What advantages do WISPs have when utilizing the CBRS band?
"WISPs offer fixed wireless solutions to serve rural and suburban markets where other solutions aren't cost-effective. They need low-cost options to deliver high-speed broadband services in communities that are often underserved today. Spectrum sharing in the CBRS 3.5 GHz band offers a new opportunity for WISPs to invest in network upgrades that expand the availability of reliable and affordable fixed broadband service. WISPs can expand their network throughput by migrating from FCC Part 90 to Part 96 [watch webinar on this topic recorded 9/15/20].

"Using the CBRS band, WISPs can also reach customers in their communities where wired solutions don't reach. Service providers can have a big impact with a low-cost LTE solution that's easy to deploy in any neighborhood. They can keep existing customers and add new customers and services with high-performance LTE."


What role does Federated Wireless play in the Citizens Broadband Radio Service (CBRS)?
"Federated Wireless is a SAS Administrator and ESC Operator. What we do is effectively act as a band manager, coordinating access to the band."
What specific services does Federated Wireless offer?

"Citizens Broadband Service Devices (CBSD's) are similar to a small cell, indoor access point, or outdoor cell. We offer a subscription service that connects CBSD's to our cloud software, where we authorize spectrum access.

"The two key components of our subscription service are:



Spectrum Access System (SAS)
This is a cloud software platform that provides the incumbent protection and assures coordination of the shared access users.


Environmental Sensing Capability (ESC)
This service utilizes sensors to detect when the US Navy is using the band through the sensors."
When did your services become commercial, and how was adoption been going?

"We became commercial in September of 2019, when the FCC first authorized the Initial Commercial Deployment (ICD). Our business has been rapidly growing since the Initial Commercial Deployment. Our customers are taking great advantage of this new mid-band shared spectrum resource!"
What advantages do operators gain by choosing Federated Wireless as their CBRS SAS Admin?
"Our business is shared spectrum – enabling wireless networks simply and seamlessly. Our service is right-priced for the WISP market. We also offer Certified Professional Installer (CPI) training, plus provide 24x7 support. Additionally, Federated Wireless can guide operators through their migration from Part 90 to Part 96."
Webinar Recording: Meeting the Part 90 to Part 96 Migration Deadline

DoubleRadius believes in the added value that Federated Wireless brings to our customers. In order to provide both the equipment and services needed for successful deployment in the CBRS band, we've formed a Reseller partnership. DoubleRadius hosted Federated Wireless for a webinar on Sept. 15th on, "Meeting the Part 90 to Part 96 Migration Deadline." If you still need to migrate, this is a webinar that you don't want to miss!