Founded in 1973, BEC Technologies is a leading developer and manufacturer of wireless WAN solutions, with over three million units deployed worldwide. In fact, BEC holds an impressive 70% of U.S. marketshare for LTE fixed wireless. Although previously focused on the telco space, DoubleRadius is pleased to now introduce BEC Technologies' proven solutions to the WISP market.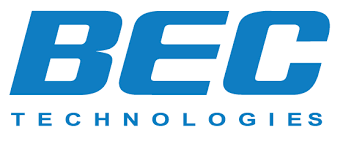 BEC's Forward-Thinking Portfolio
BEC's product portfolio is designed to support the advancing technological demands of tomorrow. Their variety of 4G / LTE / CBRS devices include indoor and outdoor routers, antennas, and even a mobile hotspot. (BEC has already completed CBRS interoperability with SAS Administrators Federated Wireless, Commscope, and Google.) Their end-to-end MU-MIMO solution also offers a competitive option in unlicensed 5 GHz.
"The opportunity to partner with BEC was exciting to us," said Gerry Ford, President of DoubleRadius. "The range of wireless products they offer our customers, along with the telco experience, is a powerful combination."
Overview of 4G / LTE / CBRS Products
Featured among BEC's fixed wireless portfolio of Part 96 authorized CBRS products are the following:
4G LTE CBRS Multi-Service Indoor Routers
The various models in this series of indoor routers include these common features:

Multi-WAN Interface

Dual WAN interface, can serve as primary all in one connection or drop-in secondary WAN failover for existing networks.



Carrier-Grade Wireless LAN


802.11AC Wave 2 Wireless LAN providing up to 1200Mbps 802.11ac (877Mbps on 5GHz and 300Mbps on 2.4Ghz). with hotpot and captive portal functionality.



Advanced Networking


Integrated Dynamic Routing (BGP, OSPF), Secured VPN Termination (up to 40 simultaneous sessions, automatic failover, load balancing, SPI Firewall, QoS, VLAN and IPv6.
4G LTE-A Pro CBRS Outdoor Routers
The CBRS Outdoor Part 96 EUD with high-gain antenna is designed to increase coverage and bandwidth in near non-line-of-sight conditions, enabling network operators to cost-effectively provide high-speed Fixed Wireless Access (FWA) to customers in remote areas.
The Category B LTE CPE-CBSD is an industry-first, Part 96 authorized, high-power LTE CPE-CBSD. This unit delivers robust connectivity up to 38 dBm EIRP.
Common to both outdoors routers:
SX Series MIMO Antenna

4x4 MIMOHigh gain embedded Dual Polarization/Dual Slant antenna technology ensuring faster and efficient bi-directional transmission for maximum bandwidth and coverage.



GORE(TM) Vent Protection


Equalizes pressure and provides airflow, and diffuse moisture to advert condensation. Also prevents seal failures or component exposure.
Rugged Enclosure


IP-68/UL-50E enclosure completely protects against dust and water ingress. SurTec® 650 treated die-cast alloy also provides high wear resistance, improved corrosion resistance, and improved hardness. Units are UL-746C compliant UV resistant.



Enhanced Safety


Built-in 6KV lightning and 15KV ESD protection is combined with wind tunnel tested/rated for successful operation up to 132mph (F2 tornado speeds).

Simple to Install, Maintain & Operate

Lightweight, under 4lbs, can be installed virtually anywhere – Power-Over-Ethernet (PoE) for flexible placement. Package includes: Gigabit PoE Injector and mounting bracket
Overview of 5 GHz Unlicensed Series
BEC's end-to-end solution for Fixed Wireless Access (FWA) enables network operators to deliver reliable, cost-effective broadband services with high-data rates up to 1Gbps in rural and remote communities. Specifications for the devices in the RidgeWave series are listed below.
High Power: 30 ±2 dBm (1 Watt) Output Power
Up to 1 Gbps Base Station Capacity
(2) Gbps Ethernet Interfaces WAN/PoE & LAN
4 x 4: 4 MU-MIMO External N-Type Connectors
Client Capacity: 100 Clients
IP68 enclosure with GORE® Vent for pressure
4x4 dual-polarity MIMO sector antenna
Dual ±45°polarization with 65°Beamwidth
High-gain 18dBi sector antenna
Frequency Range:

5150 ~ 5850MHz

UV Resistant IP65 rated enclosure
Stainless-steel tilt-and-swivel mounting kit
Embedded high-gain 19dBI directional antenna
Engine with 802.11ac Wave 2 technology
Multi-User MIMO (MU-MIMO) up to 2 spatial streams
Transmit beamforming (TxBF)
Narrower Beamwidth for improved noise immunity
UV Resistant IP55 rated enclosure
BEC Cloud Management and Installation Tools
BECentral ® cloud remote management platform is a comprehensive tool offering device provisioning and control, real-time diagnostics, and data usage and analysis. An integrated domain proxy manages and aggregates multiple CPE-CBSDs to facilitate SAS communication, and a well–defined API integrates 3rd party tools & applications.
SiteSmart Pro, on the other hand, is a mobile app tool that shortens installation while ensuring best performance. The app displays RF signal, identifies cell conditions, and provides a compass for optimal ODU alignment. Additionally, photos can be uploaded of completed installation, and RF signal / throughput tests can be run.
BEC Technologies Brings Experience and Reliability
BEC Technologies' value and performance are backed by their technical expertise and support. Their business longevity and global presence affirm their reliability. Learn more about a wide variety of BEC products on the DoubleRadius, or contact our team for any with questions.