Resellers offering products, managed services, and systems Integration have been adjusting their business models to continually serve their customers though the COVID-19 pandemic. This article offers some behind-the-scenes looks into keeping employees and customers safe, while pressing on with business.
Question: How has business changed for you and your customers in this current pandemic?
We posed this question to a few of our Reseller customers whom we recently had the opportunity to catch up with during the creation of our our new Reseller Handbook. Their responses below may offer some ideas for your business to consider as well.
Answer from: Jason, Co-Owner & Branch Manager
Distributor, Retailer & Etailer
"We followed government agency guidelines in order to protect the health and safety of our employees, customers, and vendors. This included training our staff, providing PPE, and social distancing. Our showrooms were closed from roughly March 15th - June 1st, and our staff were working from home.

"Customers have been able to order through our e-commerce site, but we've otherwise conducted all our business over video calls. Although we've sold PPE in the past such as hard hats, vests, and sanitizers, we've been able to provide a lot of customers with medical masks during this crisis.

"A new category of products we're offering is thermal cameras. Through this unfolding crisis, we've seen the rising demand from our government, medical, and other private sector customers, and this meets an important need for them."


Answer from: Marty, General Manager
MSP & Systems Integrator
"We've taken this opportunity to sure-up existing customers, updating what we call their 'Technical Business Review' (TBR). This involves reviewing network performance and also seeking feedback on how we can improve. We'll factor this into our own review of internal policies, and in our preparation for our Fall offerings.

"We've also adjusted our marketing and communications according to the times. We've published articles on working safely from home and avoiding Corona virus scams, for example. We've also provided a remote work policy template and offered a free Emergency Work From Home Consultation. This has led to acquiring new customers in need of better home networking, and equipping them with hard-to-find laptops."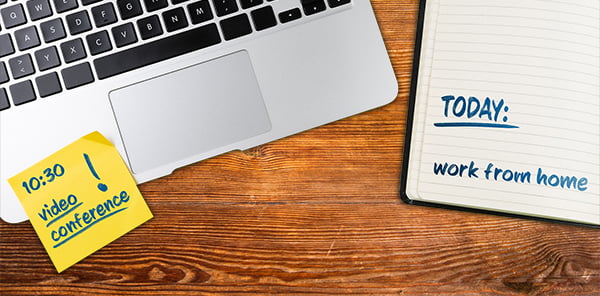 Answer from: Thomas, VP and Co-Owner
MSP & Systems Integrator
"We've been crazy-busy helping meet the network needs of at-home workers and e-learners. We've also seen an increased demand for improved infrastructure.

"It seems that our customers are deciding it's finally time to make those overdue network upgrades."
Go Further Behind the Scenes
The full interviews with these three Reseller customers listed above are included in our new Reseller Handbook. Here you can learn about their roles, their companies, and the customers they serve. You'll also see how DoubleRadius has helped their companies achieve success through the years, and what future plans they have.
Beyond the interviews, our Reseller Handbook also contains complete sections on a variety of Reseller resources and opportunities. Download the guide today to learn more!