A lot has happened since the Initial Commercial Deployment (ICD) of the Citizens Broadband Radio Service (CBRS) in the Fall of 2019. As we begin to see the light at the end of the COVID-19 tunnel, we thought this would be a good time to provide a quick CBRS update, remember some steps along the way, and provide a list of resources available for CBRS deployments.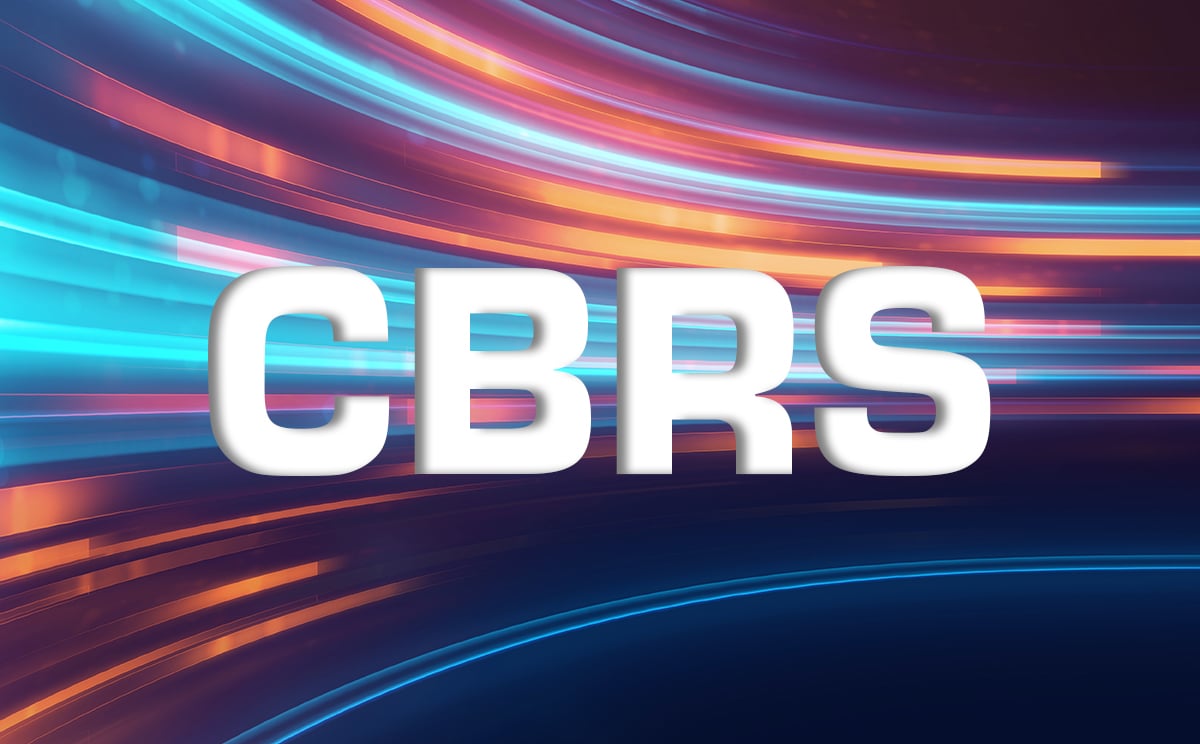 Review of Key CBRS Dates
Let's start with a quick review of how some key dates in the CBRS rollout process:
Sept. 16, 2019 - Initial Commercial Deployment (ICD)
Jan. 27, 2020 - Full Commercial Deployment (FCD)
Aug. 25, 2020 - FCC completes auction of

Priority Access Licenses (

PAL)
Sept. 2, 2020 - FCC announces PAL auction winners
March 23 - April 13, 2021 - Channel swapping completed
April 16, 2021 - Final channel assignments published
April 19-20, 2021 - PAL Commercial Enablement
For operators utilizing the CBRS band, the ICD and FCD were just the beginning. Those seeking PAL licenses, not just General Authorized Access (GAA), had to wait until last summer to make their bids. Then PAL winners didn't actually get their username and password until the end of 2020.
During the the first quarter of 2021, PAL licensees input their initial preferences, then were allowed to swap channels for a brief time ending on April 13th. Subsequently, final channel assignments were given out, and the PAL Commercial Enablement began on April 20th.
What Is PAL Commercial Enablement?
So what exactly is PAL Commercial Enablement and what does it mean practically?
PAL Commercial Enablement describes the new phase in which Spectrum Access System (SAS) Administrators can now create PAL Protection Areas (PPAs) for their operator's "contours" (coverage areas), and share them amongst peer SAS Administrators to ensure the PAL operator's protected use of their allotted spectrum in the CBRS band.
Practically speaking, with PPAs in place, CBRS will settle into a steady state of operation. PALs will be protected from and GAA activity, so operation within a PPA will only be allowed on separate channels. Otherwise, the SAS will reject co-channel grant requests from an operator's CBSD's that are located within another's PPA.
Dialing in Your CBRS SAS
As described above, the SAS plays an important role for CBRS deployments. Fifteen months into Full Commercial Deployment, operators have had a chance to work their various SAS Administrators. As we've talked with numerous service providers, some have had better experiences than others.
If you've deployed CBRS and haven't had a smooth experience you with your SAS Admin, the good news is that you're not stuck! Addressing this topic, DoubleRadius recently hosted Federated Wireless for a webinar entitled, I Want My CBRS Easy & Inexpensive. Some of the specifics covered include:
Steps before deployment

How to migrate CBSD devices from your current SAS

The registration and grant process for CBSDs
If you're in need of a better SAS experience, we highly suggest you watch the Federated Wireless webinar recording.
Certified Professional Installer (CPI) Training
The SAS uses a certification database to determine channels and transmit power when a CBSD device is registered. Since the height and terrain must be entered into the SAS correctly to keep the data accurate, CBSDs must be installed by a Certified Professional Installer (CPI). As an alternative to hiring a CPI, you can get your own crew trained.
Conveniently, Federated Wireless offers a CPI Certification Course that covers everything your install team needs:
Introduction to the Citizen Broadband Radio Service (CBRS)
Introduction to Spectrum Access System (SAS)
Working with a Citizens Broadband Service Device (CBSD)
Installing the Federated Wireless Spectrum Controller
Getting Your CPI Certification
CBSD Manufacturers
Equipment also plays critical role in CBRS, and DoubleRadius works with an impressive list of Citizens Broadband Radio Service Device (CBSD) manufacturers. Most of these are LTE solutions, with the exception Cambium Networks' Medusa series. Our growing list of CBSD vendors includes:
We also offer antennas designed for use with CBSDs from:
As you're designing your CBRS network, reach out to our team for guidance in the process. We're here to help!
Client Device Considerations
In addition the solutions mentioned above, another consideration is client devices. To address this part of the LTE & CBRS ecosystem, DoubleRadius hosted a CPEs & EUDs for LTE Networks webinar with Baicells Technologies. Here we explored topics such as:
How to select the right CPEs for your specific network
CPE Comparison: CAT4, CAT6, and the new CAT15
Understanding CPEs vs EUDs, and why it matters
Watching the recording is a great way to get recent information from a leading LTE & CBSD manufacturer.