The FCC has been working hard to eliminate the digital divide, and a critical component recently identified is the gap of students and teachers lacking connectivity. Back in Feb. of 2021, the FCC began an emergency effort to address this issue. The resulting Emergency Connectivity Fund (ECF) aka "Homework Gap Fund" was created by Congress on March 11th. This article explains the fund in context, how it will be used, and what its specific goals are.
ECF in the Big Picture
An EDWEEK K-12 Market Brief entitled How the New Federal Emergency Aid Could Help Ed Tech and Connectivity explains that the ECF or Homework Gap Fund is a relatively small part of the massive $1.9 Trillion COVID-19 relief package called the American Rescue Plan, which provides another $120 billion in direct aid for K-12 schools and students. This fund specifically provides $7.1 Billion to help students access broadband and devices at home.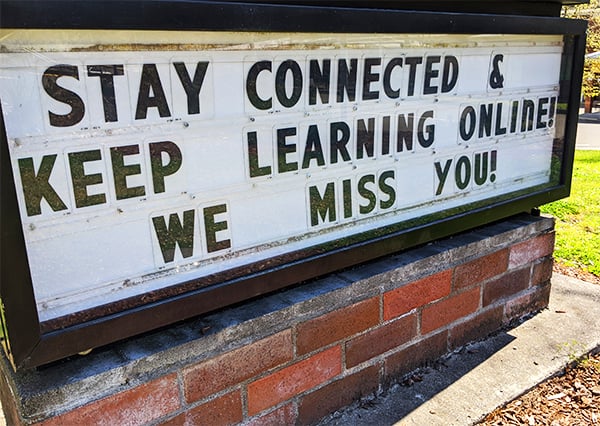 The rules of the Emergency Connectivity Fund and are currently being defined and with an ETA for mid May through early June. Essentially, the fund is a trust set up by the government to support broadband Internet service and equipment used for remote learning. (See more details below.)
Research Defining the Homework Gap
To provide some background leading up to this decision to create the fund, some of the key government findings defining the gap include:
12 M students in the US do not have internet at home
50% of students reported unable to complete homework
18% of students do not have access to broadband
30% of households below $50K income have no internet
50% of teachers in low-income communities have no internet access
Teenagers with internet are 6 to 8 percent more likely to graduate


If those statistics don't resonate, consider that the National Education Association (NEA) considers the Homework Gap the "cruelest part of the digital divide." Their concern is that inequity with technology - a lack of connectivity in particular - contributes to an uneven playing field in the classroom.
How the ECF Will Work
In their statement on how the American Rescue Plan Creates Emergency Connectivity Fund To Close the Homework Gap, the FCC states that the $7.1 billion Emergency Connectivity Fund specifically helps qualifying schools and libraries purchase:
WiFi hotspots
Modems
Routers
Connected devices


While the rules are being finalized, and it's not 100% clear what other devices will be eligible, it's looking like:
WI-FI Devices 100% will be eligible
Smart Phones will not be eligible
PTP and PTMP gear is TBD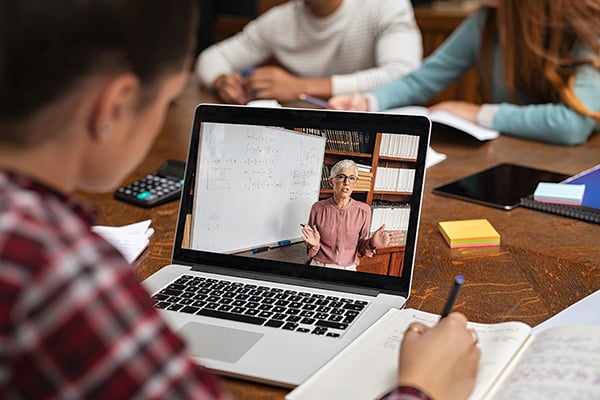 The ultimate goal is to give students with the broadband connectivity they need to do their schoolwork, and participate in remote digital classrooms. In summarizing the intent of the Homework Gap Fund, the acting FCC chairwoman commented that:
"The pandemic has made clear that reliable access to broadband is not a nice to have, but a need to have, especially for our students. The nation's Homework Gap has never been more evident than in the last year with the move to remote learning. Today's signing of the American Rescue Plan provides the FCC with new tools to support the millions of students locked out of the digital classroom. I look forward to implementing this program, so we can help ensure that no child is left offline."
FCC Acting Chairwoman Jessica Rosenworcel
What Does the Emergency Connectivity Fund Mean for Service Providers?
Wireless Internet Service Providers (WISPs) can be an important part of closing the homework gap. By partnering with local schools to offer internet service to its local community, opportunities include providing point-to-point connectivity to community centers, or providing point-to-multipoint service directly to end users from school buildings to teachers and students.
Managed Service Providers (MSPs) likewise have an opportunity to be a part of the solution. By supplying WiFi products to schools and managing their networks, MSPs can help ensure that reliable internet service is readily available for digital learning requirements on campus.
Need Help Creating ECF Solutions?
DoubleRadius works with WISPs, MSPs, and schools. Whether you're a Service Provider needing help on how to partner with a school, or a school looking for a service provider to partner with, we've got you covered. Contact us today for more information, and we'll help you build your better network!