DoubleRadius is excited to announce our membership in the Utility Broadband Alliance, alongside antenna partner, Alpha Wireless. Our 20+ years of building fixed wireless solutions with best-in-class equipment supplied by companies like Alpha Wireless will enable us to bring cutting edge wireless solutions to the utilities market. This article introduces the Utility Broadband Alliance, its inaugural event, and an exciting new antenna from Alpha Wireless enabling private LTE for Utilities.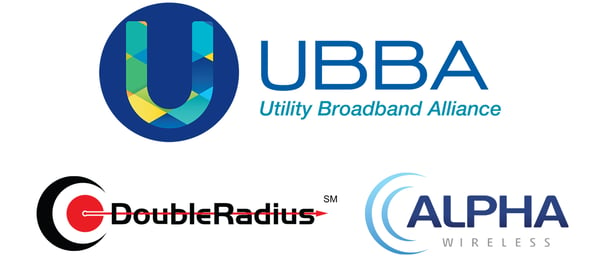 What Is the Utility Broadband Alliance?
As stated by the Utility Broadband Alliance (UBBA), the organization is a, "collaboration of utilities and ecosystem partners dedicated to championing the advancement and development of private broadband networks for America's critical infrastructure industries."
The Utility Broadband Alliance includes organizations such as :
Electric, Gas and Water Utilities
Technology Providers
Thought Leaders
Systems Integrators
Policymakers
Their common goal is to improve the security, reliability and resilience of electrical grids with private broadband networks. DoubleRadius and Alpha Wireless are both proud to be members of UBBA, offering our expertise in wireless technology.
"Over the past 20 years, we have gained significant experience partnering with Wireless ISPs. Joining UBBA allows us to use that experience by providing value to a cross section of industry leaders that are focused on the next generation of broadband access."

Gerry Ford, President, DoubleRadius

"We're delighted to be members of the Utility Broadband Alliance (UBBA) and to be active participants in a number of UBBA's Working Groups. UBBA is growing fast, and has been great for facilitating collaboration between utilities and ecosystem partners like ourselves."

Philip Brennan, SVP North America, Alpha Wireless
The Utility Broadband Alliance sees that grid modernization and digitization are compelling utilities to modernize communications, and are taking advantage of more advanced broadband solutions. In both rural and urban settings, the alliance aims to help its members make resilient private broadband networks a reality, helping transform critical infrastructure across the country. Reasons to join the Utility Broadband Alliance include information sharing, collaboration and planning, and the overall advancement of the utility industry!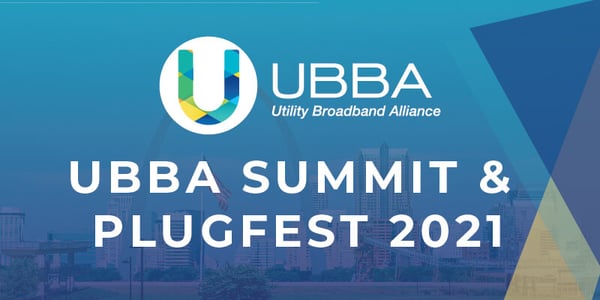 What Is the UBBA Summit & Plugfest?
UBBA will bring its inaugural Summit & "Plugfest" to St. Louis on October 18 – 21, 2021, with the theme of, "Powering Collaboration to Accelerate Utility Broadband." This event with showcase the Alliance collaboration, and utility use cases on private LTE broadband networks. It will also highlight the interoperability, innovation, security and scale of private LTE.

Expect to learn about:
The utility of the future
Key challenges facing electric utilities
Private broadband as a critical information infrastructure for utilities
Expect to learn from:
Utilities - providing field device controllers

Vendors - providing sensors, devices, modems, LTE core+RAN infrastructure

Integrators - providing the head end testing capabilities
Register for UBBA Summit & Plugfest 2021 to join DoubleRadius, Alpha Wireless, and all the other UBBA members in St. Louis in October!
Alpha Wireless' New Dual-Band Antenna for Critical Utility Infrastructure
Private LTE broadband over fixed wireless is reliable and effective, protecting networks against cyber-attacks, vandalism and severe weather. It also improves real-time monitoring, enables active control of energy distribution systems, and the collection of business-critical data from automated meter reading (AMR) systems and advanced metering infrastructure (AMI).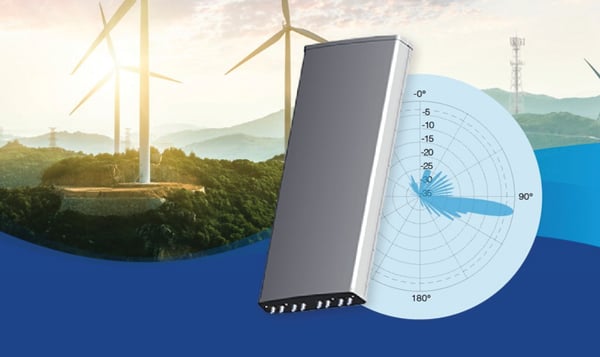 Alpha Wireless AW3874 Dual-Band 900 MHz and 3.5 GHz Antenna
As noted in their recent press release entitled, "Alpha Wireless Unveils Antenna Solutions to Enable Utility Network Modernization," Alpha Wireless' new AW3874 antenna has been engineered precisely to meet these critical infrastructure needs for utilities. This dual-band antenna supports both the Anterix 900 MHz and 3.5 GHz, the latter being Citizens Broadband Radio Service (CBRS) spectrum. As such, the AW3874 provides a smooth upgrade path to smarter, more secure network infrastructure and optimal operational efficiency.


"As a powerful ally for network modernization, we bring deployment expertise and the performance of carrier-grade antennas to utilities to help them navigate the digital transformation landscape toward smarter and more secure infrastructure. Industry-leading Alpha Wireless antenna solutions are uniquely positioned to meet the exacting requirements of secure, private LTE network deployments for today's utility operations."
Tim Sill, VP of Technology and Business Development, Alpha Wireless
Learn More about CBRS, LTE & 5G!
DoubleRadius recently hosted Alpha Wireless and other industry leaders for a "Wireless Trends" panel discussion webinar on CBRS, LTE & 5G. This discussion gives the perspectives of a radio manufacturer, an antenna manufacturer, plus a CBRS SAS provider. Watch the recording of the webinar now!