Prior to Covid-19, WiFi 6 was the hype among wireless industry professionals. Now with daily headlines surrounding virtual classrooms, self-sheltering and social distancing, people are even more focused on connectivity and how to ensure stable, reliable internet connections across the world. As we look down the path of social distancing and even more people and devices relying on internet speed and bandwidth, let's take a moment to understand this new technology that can help us stay better connected.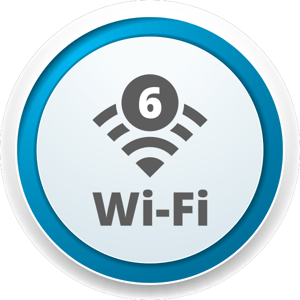 What Technically is WiFi 6?
WiFi 6 is the next generation standard in WiFi. It is also known as WiFi AX or 802.11ax. The Verge provides clarity on naming conventions that can otherwise be confusing:
"Until recently, Wi-Fi generations were referred to by an arcane naming scheme that required you to understand whether 802.11n was faster than 802.11ac, and whether 802.11ac was faster than 802.11af...To fix that, the Wi-Fi Alliance decided to rename Wi-Fi generations with simple version numbers. So the current generation of Wi-Fi, 802.11ac, turned into Wi-Fi 5. This new generation, previously called 802.11ax, is now Wi-Fi 6."
How Is WiFi 6 Better?
As previously mentioned, the current Covid-19 pandemic only magnifies the underlying demand for greater connectivity. In addition to the to the critical needs related to telemedicine, massive amounts of employees are working remotely and many students are limited to e-learning at home. The advent of WiFi 6 couldn't come at a better time, as apart from the current crisis, our world increasingly demands connectivity via smart phones and watches, tablets, laptops, gaming systems, doorbells, thermostats and more.
Cue the Lion KingTM theme song and hoisting of the young Simba! Wifi 6 (802.11ax) will be the new "king" of WiFi, thanks to advanced features like Spatial Reuse (SR), which will increase the number of parallel transmissions (see Cornell University's Networking and Internet Architecture article.) While WiFi 6 promises to be faster to the point of breaking the gigabit barrier, its operational efficiency will prove even more beneficial. This will be true especially in dense environments. WiFi 6 is engineered to work smarter, not harder, to improve the client experience.
The underlying importance of OFDMA to WiFi 6 is also explained on Cambium Networks' 802.11ax: Sixth Generation Wi-Fi Technology web page:
"The key technology behind 802.11ax, OFDMA, comes from 3GPP LTE cellular technology and 802.16e WiMax. OFDMA (orthogonal frequency division multiple access) supports higher density wireless networks by subdividing the carriers into groups of 26 sub-carriers, the smallest unit of which uses 2 MHz of frequency. For each transmission time, OFDMA dynamically selects the best combination of packet sizes to bundle together."
Additionally, Cambium provides a helpful WiFi 6 vs. WiFi 5 comparison chart, taken from during their recent, "Introduction to WiFi 6" webinar:
Comparison of WiFi 6 vs WiFi 5



WiFi 6 (802.11ax) Keys

Benefit vs. WiFi 5 (802.11ac)

MU-OFDMA

Small packet efficiency; 37 users

MU-MIMO

4x capacity, scheduled transmission

Spatial Reuse

Overlapping networks

TWT

Longer battery life

1024QAM

Faster data rates

8x8 AP

High capacity 8SS SU/MU

Extended Range

3 dB range improvement
Are WiFi 6 Products More Expensive?
Popular consumer devices such as the Apple iPhone 11 and Samsung 10 phones were released in the Fall of 2019 with 802.11ax standard complaint chipsets, and experts predict critical mass penetration by early 2021. As we've seen a cost increase in cost for the cellular handset market, costs for WiFi 6 routers and other equipment are relatively higher. However, keep in mind that along with the added value of the advance feature set, the total cost of ownership (TCO) is where service providers can expect improved ROI.
Ready to Get Started with WiFi 6?
A variety of WiFi 6 products are now available through DoubleRadius. Don't miss out on this new wave of advanced WiFi technology! Our team is here to help you understand your options, so contact us today to get started!