Spectrum is the name of the game in fixed wireless. Reliable, interference-free spectrum in a non-licensed band is increasingly harder to find. This is precisely why 60 GHz products are making a surge. The 60 GHz band is an unlicensed millimeter wave band that can provide massive speeds and throughput with Line of Sight (LOS) applications. This article explores both the key characteristics to understand when deploying 60 GHz, and what have become popular applications.
Key Characteristics of 60 GHz
Before diving into top applications, let's first consider its strengths and the weaknesses that are important to keep in mind:
Unlicensed and Interference Free
This spectrum spans 57 GHz - 64 GHz and is widely available, especially when compared to the 2.4 and 5 GHz bands. This 7 GHz of spectrum can be divided up into channels ranging between 1 and 2 GHz wide.


Massive Throughput
This band can allow for up to 1-7 Gbps of throughput from some products on the market today.


Line of Sight
Because 60 GHz uses a highly focused, small beam width, Line of Sight between links is crucial. Near LOS or non LOS will not work with 60 GHz.


Shorter Range
The max range of 60 GHz links are limited to about 2-3 km (1.5-1.8 mi). This is due to the absorption of oxygen in the atmosphere by the 60 GHz signal.


Rain Fade
You can expect to see rain fade for 60 GHz links, particularly those pushing the distance limit.


Failover Radios
To accommodate for rain fade and other connectivity variables, many 60 GHz products are coming to market with failover radios in the 5 GHz band. This allows for the strengths of 60 GHz to be maximized while also compensating for inherit limitations.

Top Applications for 60 GHz
Service Providers, System Integrators, security companies and others are having success in 60 GHz with solutions currently on the market. Top applications for include:
Gigabit Backhaul
First and foremost, the massive aggregate speeds and low latency of 60 GHz products make for powerful network backhaul over shorter distances.


Faster Point to Multipoint Systems
The demand for increased data throughput has led service providers to not only deploy 60 GHz for Point-to-Point, but also utilize it for delivering faster speeds when required to multiple client locations.


Video Surveillance
Wired camera connections are not always possible, and 60 GHz is being used in these security applications to connect remote video cameras. Links are installed to support 4k video, reliably delivering the required throughput for large number of cameras in a system.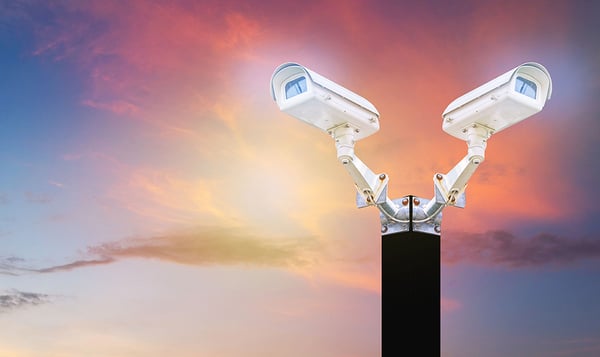 Getting Started with 60 GHz
DoubleRadius has partnerships with leading 60 GHz radio manufacturers, and our team is here to help you design your solution. To get started with 60 GHz, contact us now to discuss what's best for your network!