Prior to the COVID-19 pandemic, DoubleRadius had a full calendar of events planned out. In addition to our typically busy operations, we were preparing to send a large contingent to a big industry trade show, along with visiting a significant number of customers. By the time mid-February rolled around, we realized we needed to adjust our expectations and form a clear, actionable COVID-19 plan.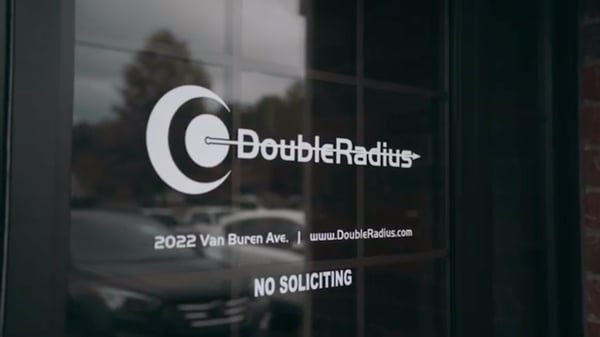 Evolving Our Plans by Necessity
Our initial adjustments included reducing our trade show team and limiting customer visits, but it soon became clear that wasn't going to be enough. Restriction of movement in some states, requests for social distancing nationwide, and the President's declaration of a National Emergency on March 13th were all bringing rapid change. Our major trade show now cancelled, we pivoted to a more controlled strategy, focusing on supporting our employees and the core operations that supported our customers.
Strategic IT Infrastructure
We've never faced the level of potential disruption that the current pandemic imposes on us all. However, during our 19-year history, we've experienced business interruptions related to various weather patterns and emergencies. The lessons learned from those challenges on dealing with adversity and maintaining good communication are some of the key practices we're relying on now.
As a result, our strategic IT infrastructure includes:


Cloud-based operations management and financial systems
IP-based VoIP system
Providing everyone in the company a backpack to take home with their laptop, desk phone, and necessary tools and accessories
A selection of voice, video, email and instant messaging protocols to stay in touch with everyone; day and night, including weekends
Keeping Our People Connected

Although tech is certainly important for our keeping our business running, responding to COVID-19 requires much more. Our larger strategy includes the human element. After all, our employees are our most important resource. It's one thing to adjust to social distancing and government-mandated travel restrictions. It's another thing entirely to adjust emotionally to what we're all facing and feeling.
DoubleRadius is a family-oriented and social engaged company, and relying on each other is one of the main threads in our culture. We had to be up for the additional challenge, and I think we have been. Although a considerable portion of our staff now working remotely as a precautionary measure for them and their families, we've remained closely connected. Some of the activities we have used to manage our company during the last thirty days have included:
Daily management video calls
Reviewing employee, customer, and operational issues.


Twice weekly team / department video calls


Reviewing the latest information from customers, suppliers, and employees.
The intent is to recreate the "water cooler "conversations that are such a big part of our culture. Daily individual video check-ins with employees, with a special focus on employees who thrive in the social office environment and may be struggling with their remote work environments.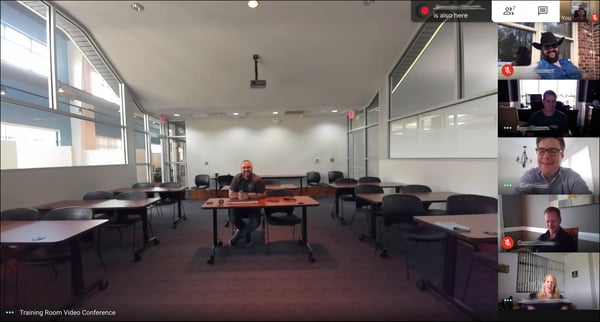 Balancing Wellness with Essential Business
As the Cheers jingle goes:
"Making your way in the world today
Takes everything you got
Taking a break from all your worries
It sure would help a lot"
Cheers lyrics © Sony/ATV Music Publishing LLC
Our business is classified as "essential," allowing us to remain open and operational globally, we make sure to regularly reinforce our commitment to our company culture. In multiple communications, we've emphasized the DoubleRadius priorities:


The health and well-being of our employees and their families.

The services and products needed by our customers

The financial and operational requirements of the company
Fortunately, our staff has not had not any serious illness so far. However, the stress of the virus and its impact on everyone has been, and continues to be, emotionally challenging. In an effort to give our teams a chance daily to have a few breaks from the seriousness, here are few things we do:


Regular Exercise
Employees organize cross-fit activities in their cul-de-sacs, jogging or walking in small groups, or participating in a video program.


Book Club
A small group of employees discuss a chosen book during lunch.

Daily Online Trivia Game
All employees are emailed a quiz with five mundane questions that spark competitiveness and fun conversations ranging from SpongeBob SquarePantsTM to an employee's alma mater.


Casual Video Calls
In our ongoing video calls previously referenced, we require everyone to sign in so they can be seen. However, we have a "come as you are" approach in which everyone's allowed to be comfortable. This may include sporting a baseball cap, having their kids or pets join our meetings, or even join with in from a room that a little messy at home.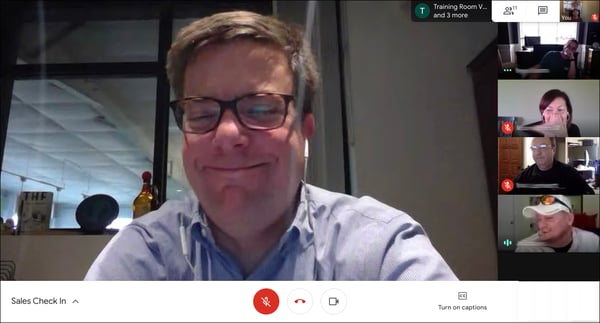 Proud of Our Team

As the President of DoubleRadius, I could not be more proud of our team. We're performing well financially, but most importantly, we're bonding personally and professionally more than ever. The collaboration and cooperation has been and continues to be refreshing and rewarding.
Whether we function this way for two more weeks or another year, I believe that we are set up for success. And by "success," I stress the growth and development of our employees first, then the support of our customers, and then the expansion of our 100% employee-owned business!
Learn More About DoubleRadius, Inc.
To learn more about our company, stop by our About us page by clicking the button below. Or contact us now with any questions. Stay healthy, stay safe, and stay happy!