As an ISP it can be difficult to diagnose your customer's WiFi issues from a call center. Most hardware and software will only give you a limited view of your customer's Network and devices. Often this visibility ends at your customer's router and does not include phones, tablets, computers and other IoT devices.
When a customer encounters a problem with their WiFi, their first response is to call their ISP. Without the right software in place, your customer's WiFi problem can quickly turn from a call into a truck roll costing you hundreds of dollars.
Introducing Minim
According to Minim, 46% of truck rolls for ISPs are related to home WiFi. A vast majority of these truck rolls can be eliminated with the proper management software. Minim is making home WiFi better through AI-powered technology and modern design. Minim uses a light-weight software agent on 3rd party access points. The agent communicates with the Minim Cloud, which intelligently monitors connected devices, automates improvements and recommends solutions.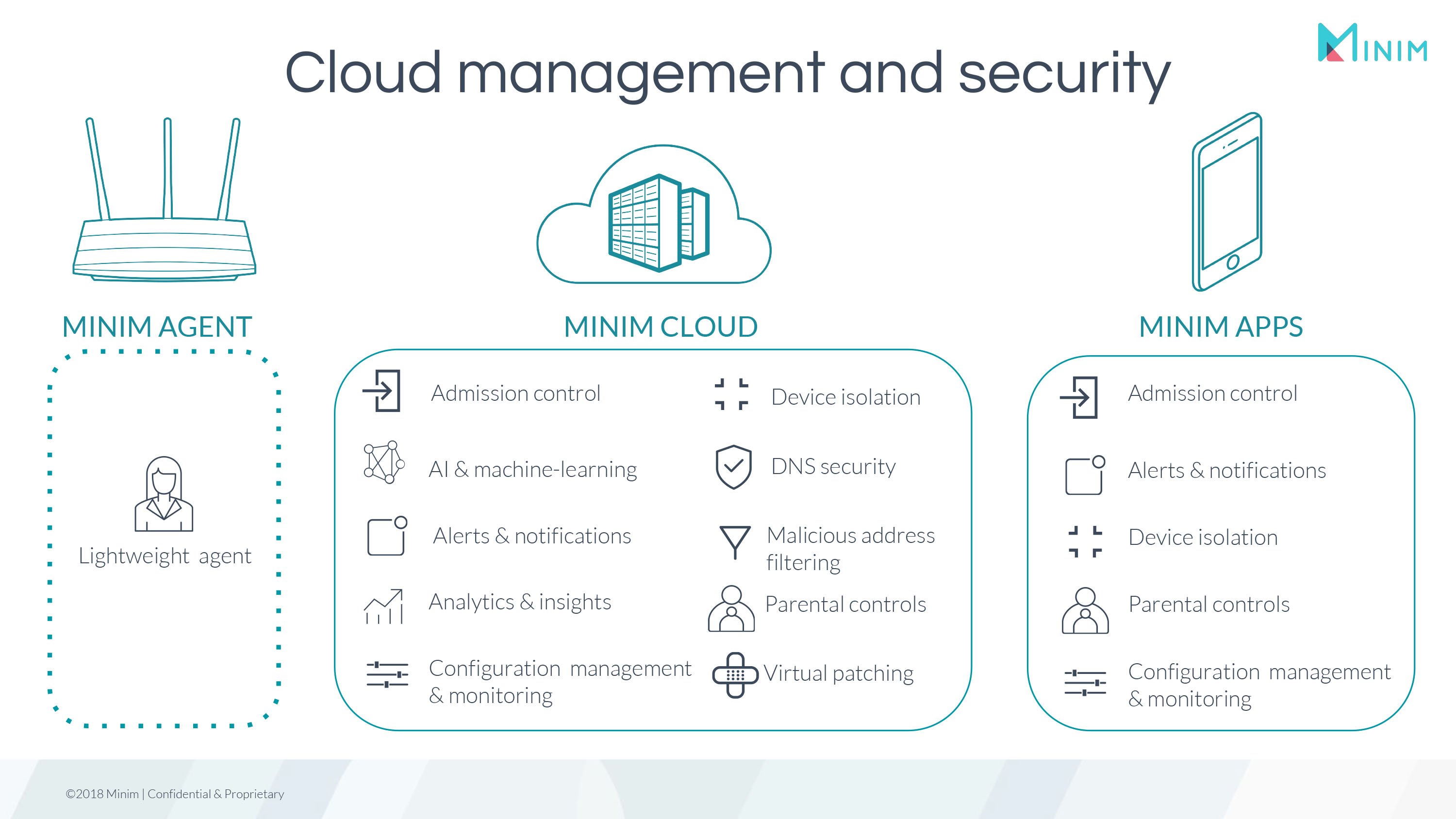 Both customers and ISPs are provided with Minim applications, making home network management simple and secure. In fact, Minim is packed full of features for both you and your customer.
Minim: Reducing ISP's OPEX
Many of Minim features are designed with the goal of reducing an ISP's OPEX. Minim offers operators an unprecedented level of visibility. The operator's care portal provides advanced smart home support.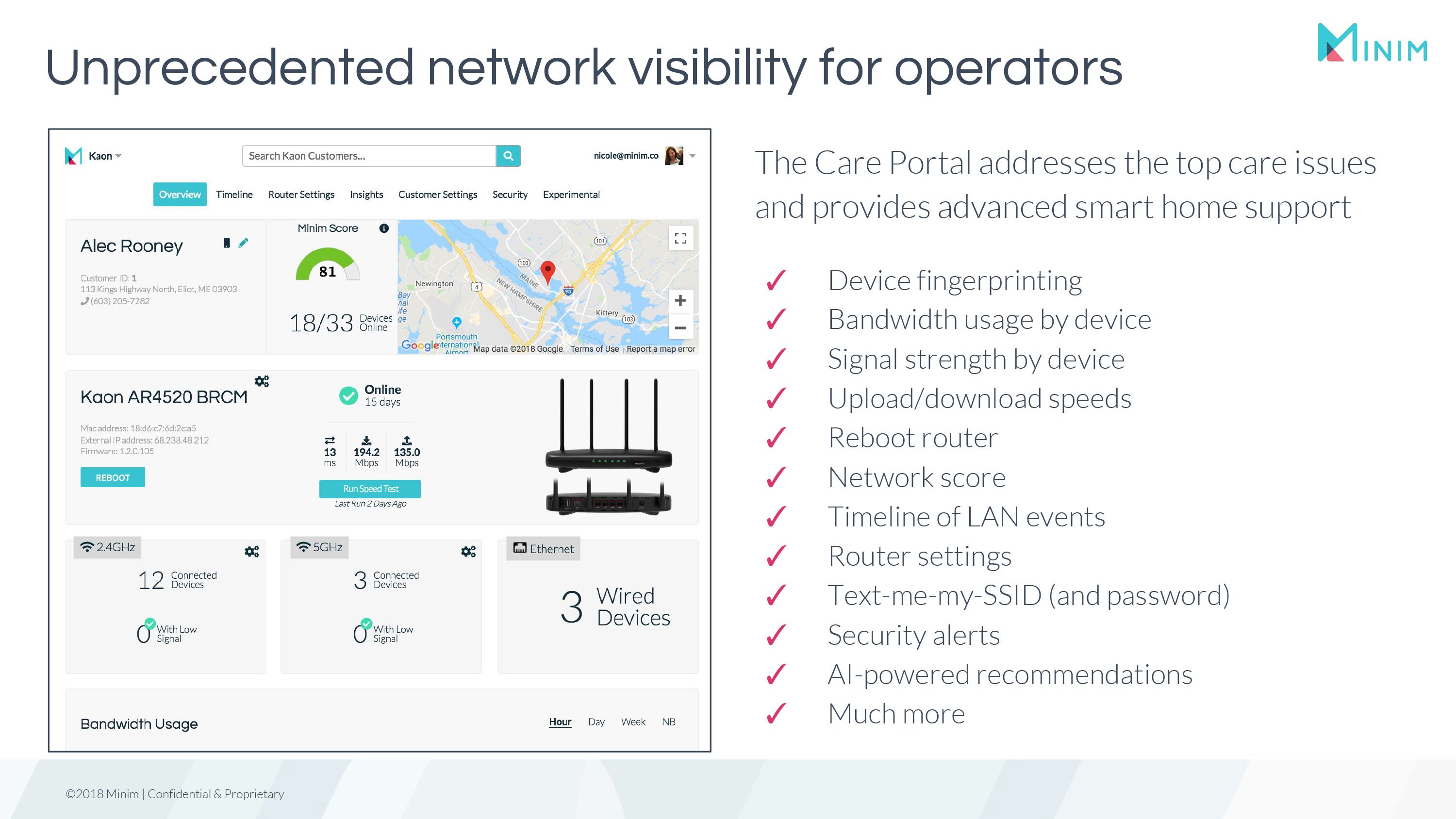 Minim also provides a mobile app for your customers. The Minim app gives your customers the ability to view, control and troubleshoot their own network.
Minim reduces your OPEX by providing an unprecedented view of your customer's WiFi for you and your customer. When your customer experiences a problem with their WiFi, the Minim customer app, gives the customer the power to diagnose and resolve their own WiFi issues without the help of a tech support call. When your customer cannot diagnose and resolve the problem on their own, Minim, allows the ISP to evaluate and troubleshoot remotely without having to roll a truck.
Minim: Increasing an ISPs ARPU
Utilizing Minim in your ISP can not only decrease your OPEX but also can also increase your ARPU. Minim creates an additional revenue stream by allowing you to charge a recurring fee for premium managed WiFi and the Minim customer app.
Minim has helped several ISPs reduce their OPEX and increase ARPU. FamilyView Cable in South Carolina was looking for a way to reduce call times, eliminate truck rolls and improve their overall customer experience.
After incorporating Minim into FamilyView's business model, they have seen a 50% take rate with existing customers and a 60% take rate with new customers. They are also getting an additional $12.95 MRR per subscriber using Minim.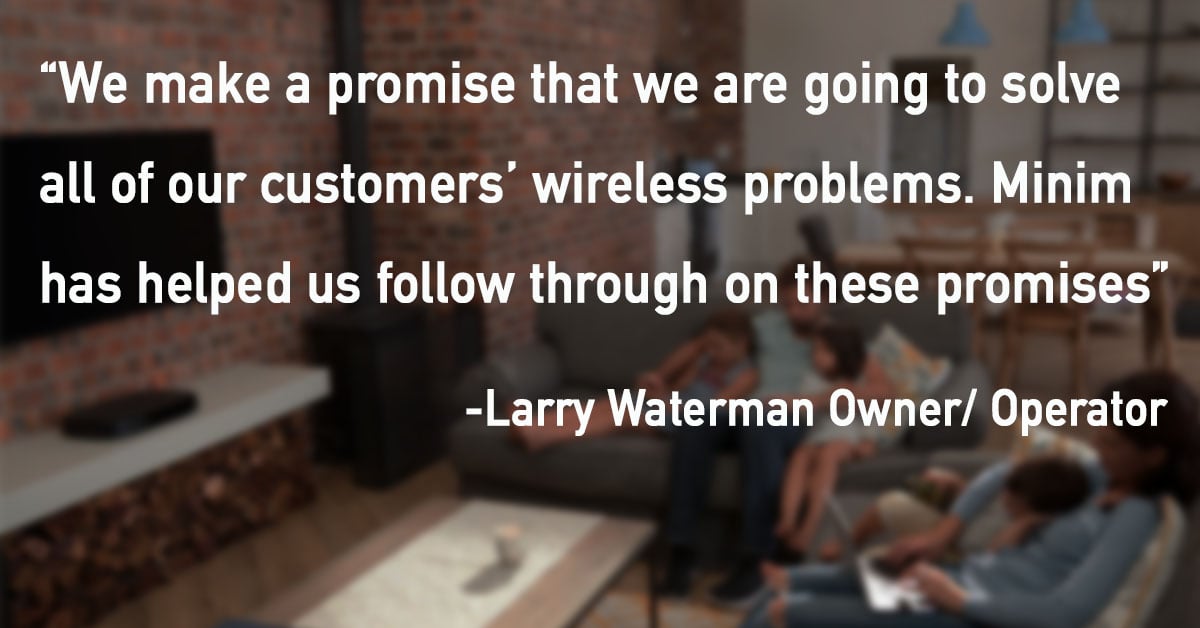 FamilyView Cable has also seen a decrease in truck rolls, WiFi calls and call times for Minim-enabled customers. When FamilyView does get a support call from a Minim customer the process is simple. "Before the conversation is even finished, I'm already looking into router signal and strength and can quickly identify the problem when they are still on the phone," Said Larry Waterman Owner/ Operator. "It builds relationships and confidence in our level of service."
Minim helps small and large ISPs just like FamilyView Cable reduce their OPEX. Their advanced software allows customers and operators alike to diagnose and resolve WiFi issues. This reduces truck rolls, WiFi related calls and overall call times for Minim-enabled customers. Minim is also a value-add for your customer and will allow you to charge for premium WiFi management, creating and additional recurring revenue stream. Minim is a total WiFi management solution for your ISP.