If you're planning a fixed wireless Point-to-Point (PtP) microwave link, the question you should be asking is whether or not to deploy in a licensed band. Licensed links are often the best solution, but they can go overlooked due to pricing, misconceptions, or simply a lack of awareness.
At DoubleRadius, we've been assisting our customers for almost 20 years with navigating through Federal Communications Commission (FCC) requirements in order to obtain licensed links. We've written a 3 part educational article in order to share our expertise on the subject. Part one focuses on identifying the type of links that benefit from FCC licensing.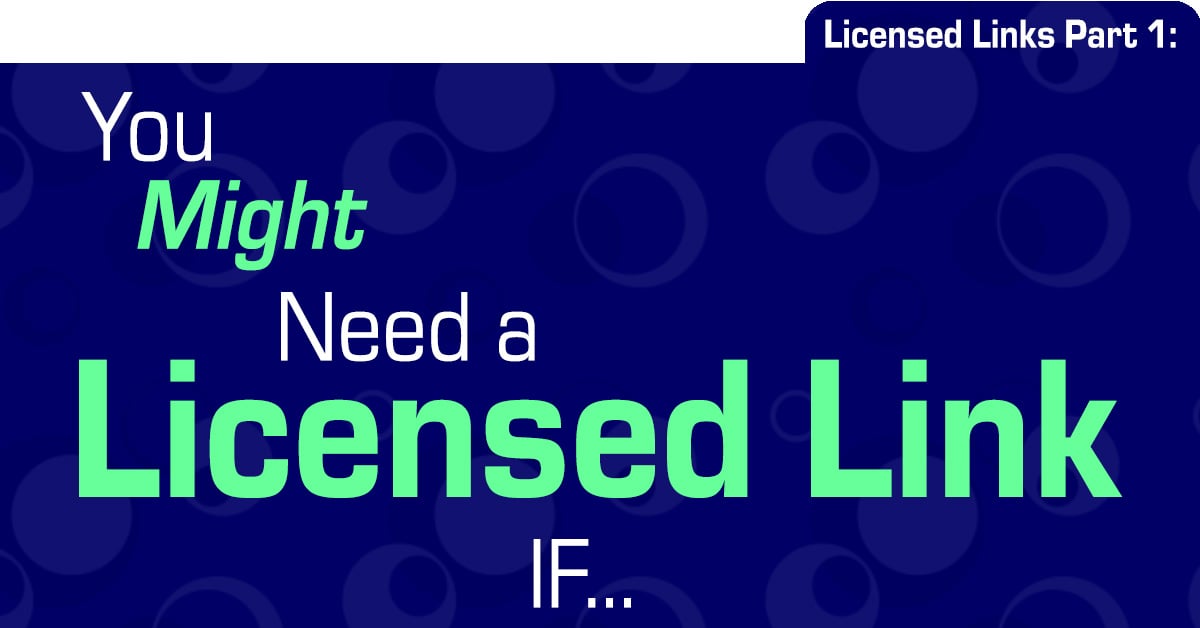 What is a Licensed Link?
Let's start with the basics. The FCC has set aside chunks of spectrum exclusively for microwave links. These rules and the eligible spectrum are outlined in Title 47 - Chapter 1 - Subchapter D - Part 101 Since the spectrum assigned for a licensed link is exclusive to the licensee, they are protected from interference for at least the 10-year license.
3 Determining Factors for Going Licensed
Almost every PtP wireless link can be a candidate for licensed spectrum. However, there are three basic questions to help you make this determination:
How far is the link?

It's easier to make due with unlicensed PTP links on shorter distance links. As the distance between two radios increases, so does the opportunity for interference. With the unlicensed spectrum, there is no guarantee that you will have a clean spectrum today and tomorrow. Anyone can use unlicensed spectrum and there is nothing stopping them from interfering with your business.

Licensing gives you exclusive rights to a slice of spectrum for 10 years. You will never have to worry about interference with a licensed link. Making licensing the best choice for links that are several miles or more.


How sensitive is your data?

Unlicensed links can be fairly secure depending on the manufacturer and protocols. However, licensed links are inherently more secure offering 128 and 256-bit encryption. If you are installing a link for a medical facility, bank, government or school, licensed links are the best option for high security.


Will you lose money if the link goes down?

In some scenarios, every second a link is down is money being lost. Often, Internet Service Providers (ISPs) with SLAs, and Broadcast companies using wireless for STLs have contracts that specify monetary penalties for broken links and dead air. Licensed links can be designed with up to 99.999% availability.

Licensed Link Infographic

Our infographic below on the basics of identifying licensed link opportunities says it all. Use this as a infographic as a reminder of determining factors, or as a way to share the value proposition of going licensed when discussing with a colleague.


Subscribe to our blog (right, top of this page) to receive notifications when parts 2 and 3 of this article are available. Additionally, click the button below to use our Licensed PTP Configure & Quote Form. You'll receive a free quote, one of representatives will reach out to answer any questions you might have on licensing a link.