Service Providers often suffer from a lack of equipment planning. When a radio fails there is no standard to follow resulting in ad-hoc and possibly costly decisions. When should you repair and when should you replace?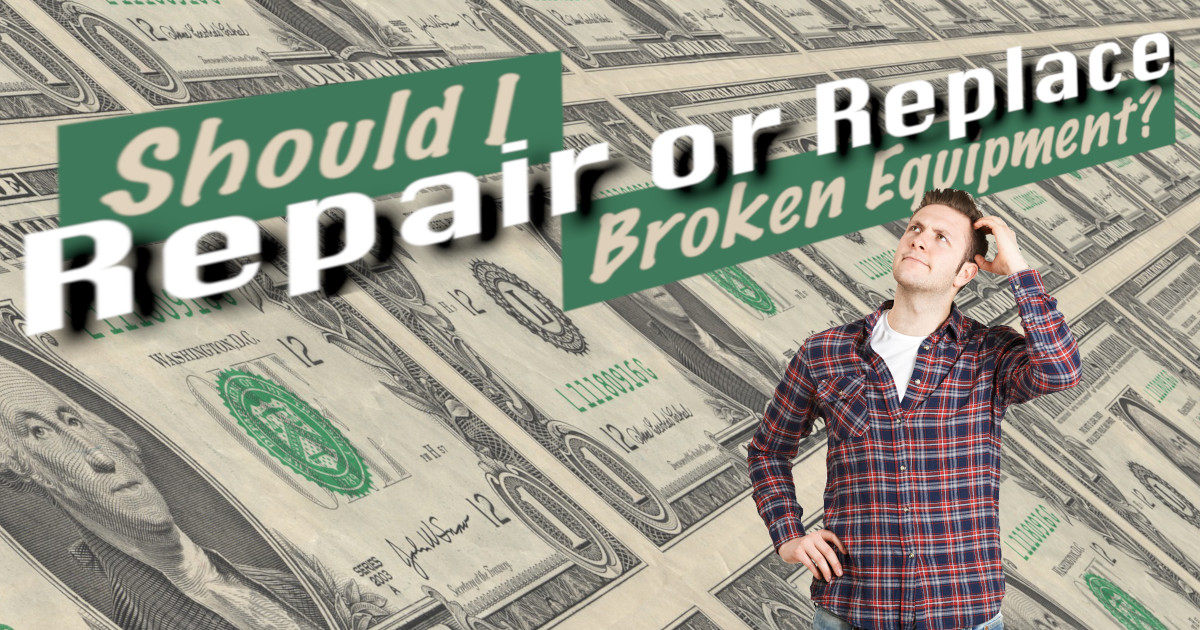 Fixed wireless equipment has a tough life. The gear must perform 24/7 in the harshest environments, providing your customers with a reliable internet connection. When something goes wrong with your equipment, the decision to replace or repair can weigh on even the savviest of equipment managers. Functionality, Value and Time are all factors that go into the repair versus replace decision.
Consider the following questions when making your decisions:
Do I Need to Upgrade to Improved Features and Functionality?
Sometimes things break right around the right time. Perhaps you've gotten good value out of equipment, and it's now outdated. You may have planned to upgrade it sometime soon anyway. In this case, the choice is fairly simply. It's time to for new equipment.



Can I Still Get

Significan

t

Value Out of the Equipment?




A repair will cost a fraction of a new equipment and a repair could could keep

the equipment functioning for years to come. If you did not have plans to replace the equipment in the near future, repairing the equipment is a viable option.


Can I Buy a

Backwards

Compatible Device?
Manufacturers are consistently rolling out new products and discontinuing old ones. New equipment may not always be backwards compatible with legacy equipment, requiring a total rip and replace. Repairing equipmen

t now can save you from

having to rip and replace an entire network,

allowing you to plan out and budget for a gradual upgrade path.




How Much Downtime Will a Repair Take?


Repairing equipment takes time. When deciding if you want to replace or repair calculate how much downtime a repair will take. DoubleRadius does offer a 48-hour expedited repair service but don't forget to calculate the time it takes to remove the equipment, plus shipping transit time both ways. A new unit can be overnighted and running within 24 hours.
The above questions will get you thinking if you should repair vs replace equipment. In reality, your decisions should be data-driven. Keeping a well-organized inventory of wireless devices, including planned replacement dates, will help you stay true to your overall plan and budget.
DoubleRadius Now Offers Repair Service
DoubleRadius has always offered new solutions to help your build your better network. Now, in recognition that repairs are sometimes the better option for our customers, we're proud to also offer equipment repair services. If you've concluded that a repair would be a more cost-effective approach, DoubleRadius is here to help!

What to Expect from Our Repair Service
Our equipment repair services are top notch. Our team of engineers are highly trained and certified to resolve any equipment issues you are facing. Highlights of our repair service include:
Flat fee based on the model

6-month warranty

10 day turn around (typically - some repairs may take more time)

Expedited 48-Hour repairs for an additional fee
We are currently offering repairs on a variety of Cambium Networks radios. If you are in need of repair for another radio or manufacturer not listed in our repair page, call us at 866-891-3602 to ask if we can help with that as well.
If you have questions on whether you should repair or replace your equipment, feel free to reach out to our knowledgeable sales staff. They have over a century of combined experience in the industry and are always glad to lend a hand.