What a year this has been! In our careers, we may never again experience a year like 2020. Looking back at this time last year, none of us were wearing protective masks or were concerned about social distancing. Heck, none of us could even spell "Coronavirus!"
Through the challenges of this year, I've been particularly inspired by my colleagues here at DoubleRadius. Sure, it's an opportunity for me to talk about how great our company is, and how we've bonded together during the pandemic. However, it's more than simple gratuitous verbiage. It's my pride in our people, our service, and our word. And for these things I am genuinely thankful.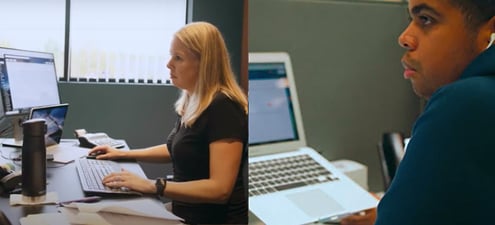 Our People
Our resumes are a hodgepodge of experiences, education, and interests. The unorthodox combination of exercise addicts, champion disc-golfers, time-challenged dance and soccer moms, and introverted bookworms works easily for us. The drama or spats are overshadowed by collaboration and respect. We are a family, full of love, trust, and an occasional bout of frustration.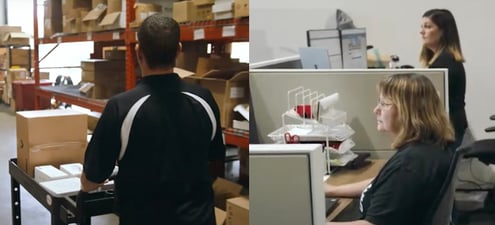 Our Service
All the business books tell you that the customer is always right. Starting from that basis, our team expands on that belief by always doing what is right for everyone involved. This causes fairness first and foremost for our customers, but also our vendors, and even to ourselves.
This is also reflected in how we provide technical expertise. Our team uses the 20 years of DoubleRadius experience to provide "real world" technical guidance to our customers. Whether our customer is a start up organization, a well-established System Integrator, or a Tier 1 or 2 service provider, we successfully provide valuable technical design and deployment direction. We advise customers technically in the same way we do financially and operationally. In doing so, we treat our customers as we would want to be treated.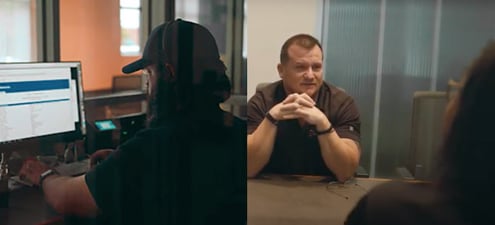 Our Word
We don't hide behind a mission statement. We don't justify our actions by relying on fine print. We simply do what we said we were going to do. I love that about our employees. It extends to our internal operations as well. It's a significant part of who we are as individuals, and in turn, as a collective organization. It sometimes requires of us that we have thick skin, but we're better professionals because of it.
An Example that Impacted Me
I recently had to take some time off to be the caretaker for my parents. During my time away from the office, I was able to focus solely on the health and well-being of my mother and father. I didn't have to approve expense reports, review customer escalations, or understand inventory shipments. The DoubleRadius team worked together to allow me to focus on my family.
That example demonstrated to me, at a personal level, the value of our people, our service (although not technical), and our word all working together seamlessly.
A Positive Outlook
We will get through this pandemic...at some point! And hopefully we'll all get through it healthy and stable. For me, I'm optimistic that our company will excel through this adversity. Our culture, as I've described above, enables us to thrive despite the challenges. And for that, I am especially thankful!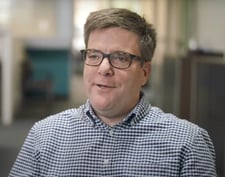 Gerry Ford, President