In the last four years, the Federal Communications Commission (FCC) initiated a number of significant proceedings that impacted (or will impact) the WISP industry. As 2020 comes to an end and we prepare for transition, it's a good time to take a look back and a look ahead at what to expect.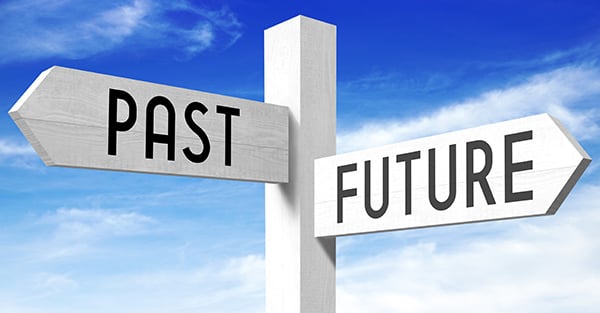 Key WISP Developments Over the Last Four Years
All in all, this was a very active time producing many changes that will benefit WISPs for years to come.
Spectrum
We've seen a retooling of the Citizens Broadband Radio Service (CBRS) rules followed by the commercial launch of General Authorized Access (GAA) use, and an auction in which many WISPs successfully won Priority Access Licenses (PALs) for counties. The FCC allocated 1200 megahertz in the 6 GHz band for unlicensed use, and 850 megahertz will be available for standard-power use with technical rules similar to those in the nearby 5 GHz band. In the 2.5 GHz band, the FCC changed its rules to enable easier access to the band for commercial purposes.


Subsidies
A successful reverse auction was conducted for Connect America Fund (CAF) Phase II support, with WISPs authorized for more than half of the $1.488 billion in support made available by the FCC. More recently, the FCC completed the auction for Phase I of its Rural Digital Opportunity Fund (RDOF) with $9.2 billion in support won.


Rules & Regulations
The

Restoring Internet Freedom

Order returned "Net Neutrality" to a light-touch regulation of broadband internet access providers. Additionally, the FCC significantly revamped its infrastructure rules to streamline access to utility poles to promote broadband and 5G deployment.
Developments in Progress
Additional pending developments include the long-awaited rules to apply Over-the-Air Reception Devices (OTARD) preemption to "hubs and relays." Future 5.9 GHz proceedings could make another 45 MHz of spectrum available, although many WISPs are accessing this band under Special Temporary Authority (STA). Access to the 6 GHz band is also being finalized.



Key WISP Developments Going Forward

Anticipated changes in FCC leadership in the new year means policy changes are to be expected. As the FCC transition plays out, here's a look ahead at key developments that could potentially have a significant impact on the WISP industry:
Broadband Mapping


Congress is expected to approve funding soon for the broadband location fabric

, though it will take a year or two to contract for the mapping consultant and complete the job.




Net Neutrality
Net Neutrality is a likely topic to be revisited, with regulations on broadband providers moving forward being reassessed.


More Spectrum
The FCC may also want to revisit the 2.5 GHz rules and postpone the auction of TV White Space (TVWS) targeted for the first half of 2021. Over time, expect to see positive policy developments such as spectrum auctioned in smaller geographic units such as counties and helpful changes in the technical and operating rules for TVWS.


Public Safety
Given concerns expressed about public safety impacts and commercial access to the 4.9 GHz band, that proceeding could see a different regulatory approach
Stay Informed & Adaptable
Although it's hard to say with certainty how specific proceedings will develop, we can expect some changes in the areas noted above. Service Providers who stay informed and adapt to change will have a better chance at remaining successful.
In addition to staying in tune with the FCC, and the WISP industry advocacy coordinated in particular through WISPA, another good resource is the DoubleRadius blog. For example, here are the recent WISP articles I've contributed to the blog. The DoubleRadius blog will help keep you informed of important developments, including how the industry responds to FCC policies with new technology! By subscribing, you'll receive a notification each time a new article is published.
Subscribe for Blog Updates
(use form on this page)