WISPAmerica landed in St. Louis this year. Some folks were concerned with all of the riots and everything that were going on in that part of the world. However, we want to give credit to all of the vendors, attendees, and WISPA employees that showed up in full force to make this event a success.
The venue (St Louis Union Station) was outstanding and very impressive. It was like being in a city and you didn't even really need to leave the hotel. The event was well organized and the breakout sessions were very informative overall.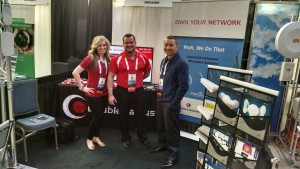 Over 600 attendees made it to the event, and Telrad and Mimosa were what most folks were talking about in terms of new products. We were a Silver Sponsor this year and gave away a flat screen TV. Thanks to all of you folks who work hard every day to make the WISPA events special.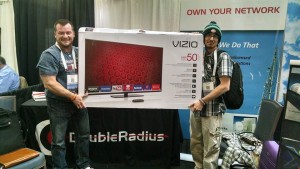 Thanks to Rick for getting them going, thanks to Trina for carrying on the torch, and thanks to all of the Wireless Internet Service Providers who make this industry such a great one. We will take a look at the Telrad products and what makes them so special in a few weeks on the blog, so come back.
We have also been talking to them about distributing their products here in the United States. In the meantime, get back home safely and pray for warm weather. Congratulations to Dustin from Aristotle! He won the 50 inch flat screen right in time for March Madness!