Since 2001, we here at DoubleRadius have had the privilege of meeting our customers' wireless networking needs. From our headquarters in North Carolina, those of you we've met along the way have helped us build something special and unique. As we mark our 20 year anniversary, we invite you to take this brief trip with us down Memory Lane. For those who know us, this story is yours as well as ours!
A Note from Our President
We're excited to celebrate our 20th year at DoubleRadius! We have absolutely loved the journey, and we're enthusiastic about our future. DoubleRadius, much like your businesses (and our industry) continues to grow and evolve.

Looking back from time to time is important. It reminds us of the challenges and the successes we've experienced, while helping us realize that today's stresses and problems are simply minor potholes in our professional journey. It also allows us to remember all the partners and friends that have played significant roles in our success.

Thank you all for the past twenty years! We're thrilled to be a part of your story, as much as we love that you're part of ours. I hope you enjoy this quick look back, and that some of the memories make you smile.

Gerry Ford, President, DoubleRadius, Inc.
The Early Years
DoubleRadius started out as just a handful of people working out of a small office in Charlotte, NC. After a few years, our first move was to a slightly larger space a couple miles down the road. A few more years passed, as did our connections with more and more of you, and we realized our relatively small space was simply not going to cut it. We set out in search of a permanent home, and in 2007, we successfully found one in Indian Trail, NC, just on the outskirts of Charlotte.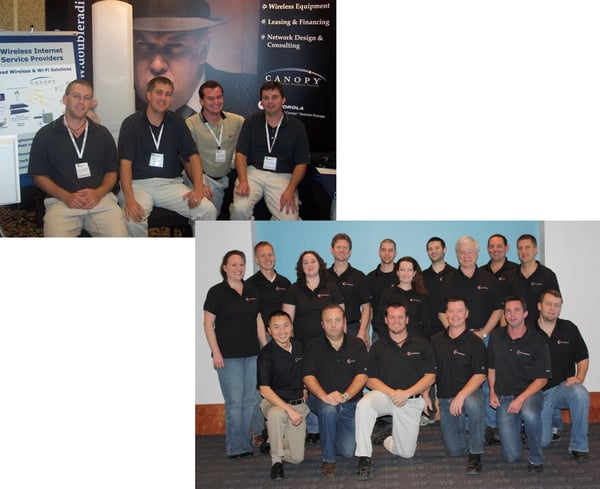 Wireless Without Limits Event
With our facility situation settled, we soon took on our next big challenge. In the winter of 2008, we decided to organize our own wireless themed conference and trade show. We held the event that summer in Charlotte, and called it, "Wireless Without Limits." Little did we know how much WORK, and how much FUN, this would be in the years to come! The next year, we had the crazy idea to host "WWL" on a cruise ship - a decision that changed everything for the event!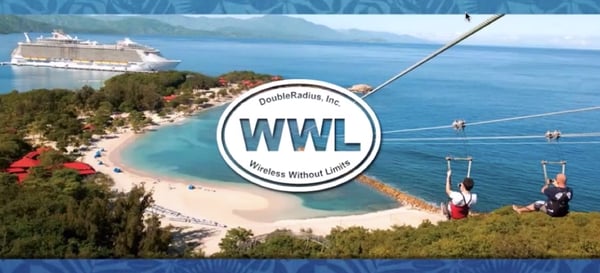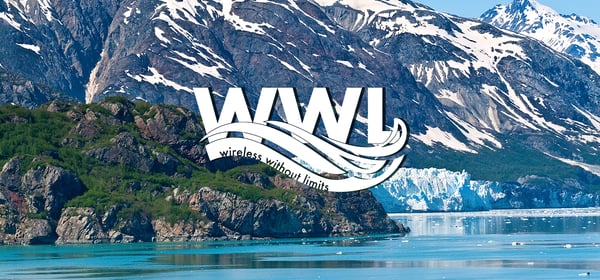 As we reflect, we're so glad that so many of you had a chance to join us for these events over the 10 year span that we hosted WWL. In addition to connecting to our industry and building wireless solutions, we built a lifetime of memories. We traveled across the Caribbean, from the Bahamas to Haiti to Mexico. Our last cruise even ventured westward, exploring Alaska and Canada. We cherish these memories and we thank all our attendees and vendors for making such a long run of Wireless Without Limits possible!
100% Employee Owned
Fast forward to December of 2017. Another solid decade of business had passed, and we were now 16 years old as a company. The next big challenge was at hand. Both our customers and staff had grown significantly. We now occupied two buildings on our North Carolina campus, had over 50 employees and were continuing to grow rapidly. It was then that our company founders announced that they were transferring full ownership of the company to all our employees, effective in the New Year!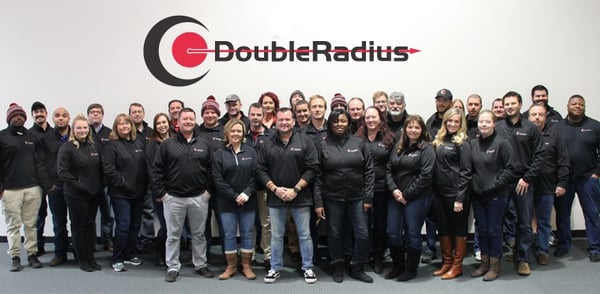 The story surrounding this surprise announcement is captured in our article , DoubleRadius Announces 100% Employee-Ownership Plan. A quote from this article does a good job summarizing the significance of this decision:
"The transfer of 100% ownership to our staff shows how much our founders appreciate our team, and trust us to build DoubleRadius to even greater heights. Likewise, our staff is now more incentivized and committed than ever."

Jennifer Struchen, C.F.O.

That following year, we were also honored to win a special award from our local Chamber of Commerce. See our article DoubleRadius Wins 2018 Employer of Choice Award for the backstory.
North American Expansion
Around the same time, we made two strategic moves that improved our logistics. We opened a second facility in Salt Lake City, UT, and formed a warehousing partnership just south of Toronto, Canada. This network of three locations - in the southeast, west, and north - now helps us to deliver orders more quickly to our customers.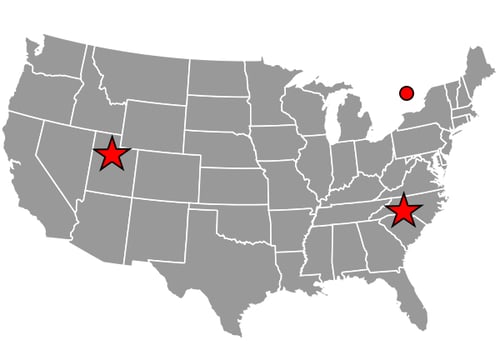 Growth as a Distributor
As we've expanded our facilities through the years, we also added technical service offerings. This has allowed us to provide not just products and financing, but complete solutions according to customer needs. In tandem, we've expanded our distributor relationships to a substantial (and growing) list of quality equipment manufacturers that now includes: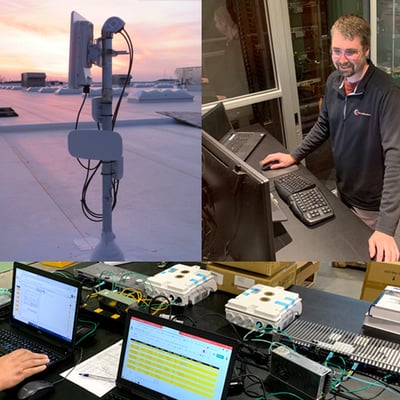 In addition, we also have reseller partnerships with many other wireless brands. Check out the full DoubleRadius line card to learn more.
Connect with DoubleRadius
We hope to see you soon at a trade show, or even at our office for one of our technical trainings, as we begin to open things back up working towards our "new normal." With 20 years now under our belt, DoubleRadius' purpose remains the same - to serve as your partner for building better networks! As you strive to provide connectivity for the people in your communities, we look forward to supporting your success for years to come. Let's talk some wireless!